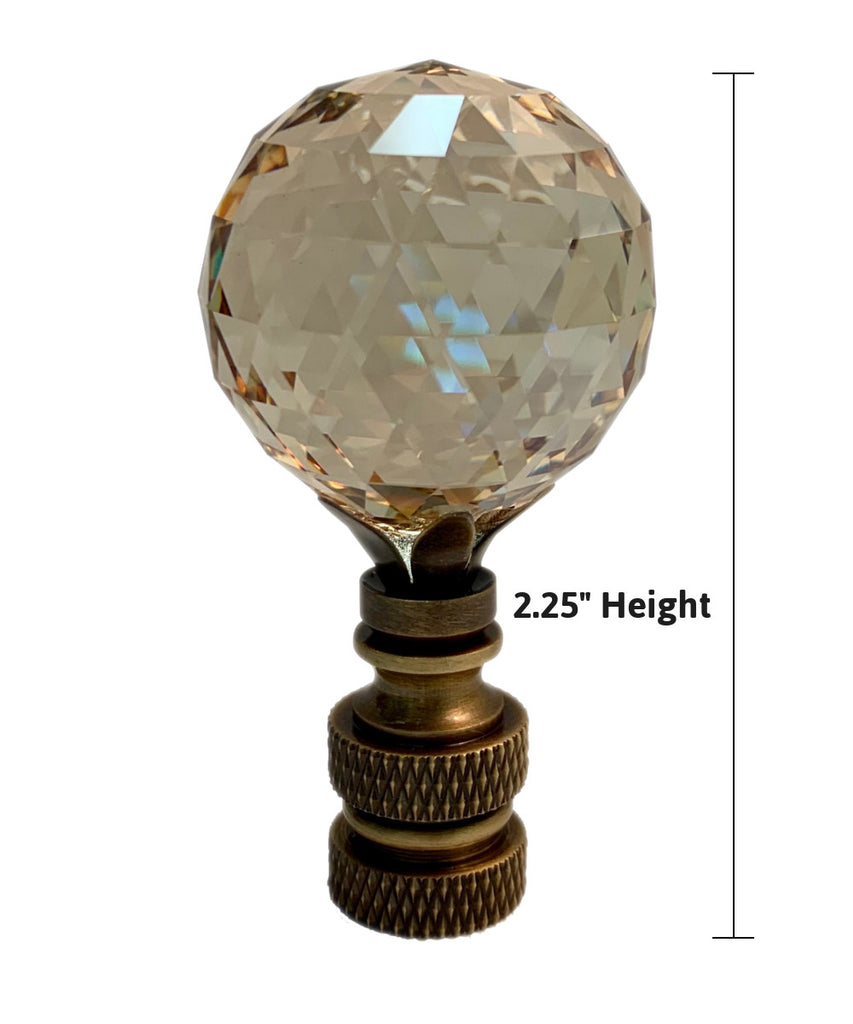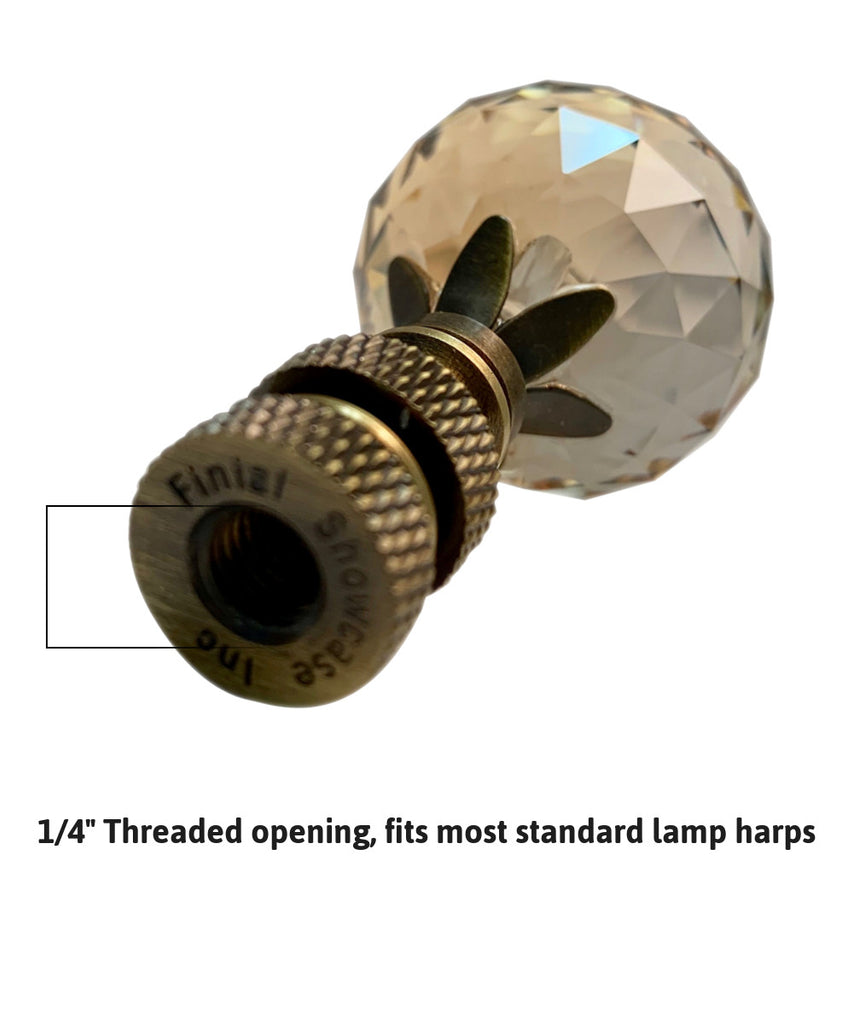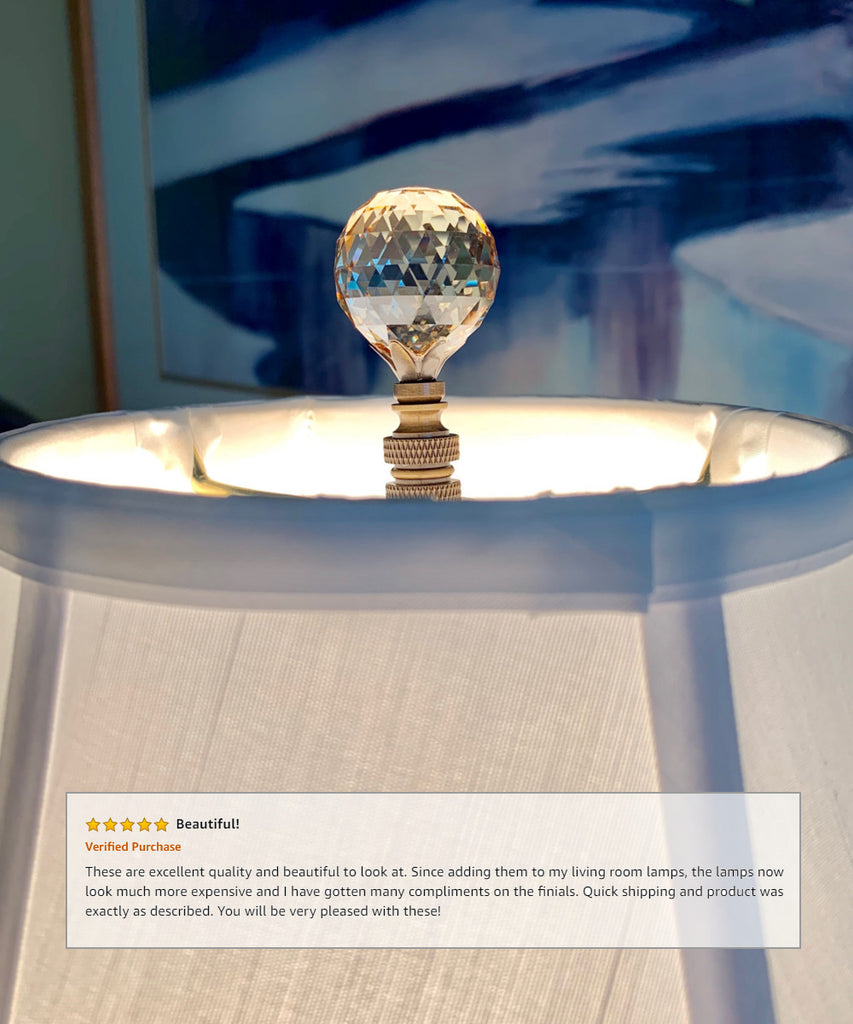 A new lamp finial is the perfect way to complete your new or favorite lamp. Quality finial that is sure to dress up your tired lamp. Finials have a standard 1/4"-27 thread, which will fit the harp on almost every lamp. (This means the opening is 1/4" wide and there are 27 threads per inch.) 95% of all lamp harps will fit this finial. Finial measures 2 ¼" Height and 1.25" width. Material: Genuine Stephanov Crystal with Antique Brass Base.
STEPANOV CRYSTAL - Multi-Faceted Ball SHAPE - 1.25" width medium sized multi Faceted spherical lamp finial. "Champagne Crystal" has a Dusty rose hue. A perfect Accent to top off your table or floor lamp
ANTIQUE BRASS FINISH - Antique brass will most lamps and room decor.
PERFECT SIZE - Proportional sized to fit most standard table or floor lamps. Finial measures 2 ¼" Height and 1.25" width. Threaded at 1/4" wide opening, threaded for standard 27 threads per inch.
FUNCTIONAL - Secures your lampshade to standard table or floor lamp.
EASY TO USE - Easily screws on/off. Fits standard lamp harps that measure 1/4" wide with 27 threads per inch.