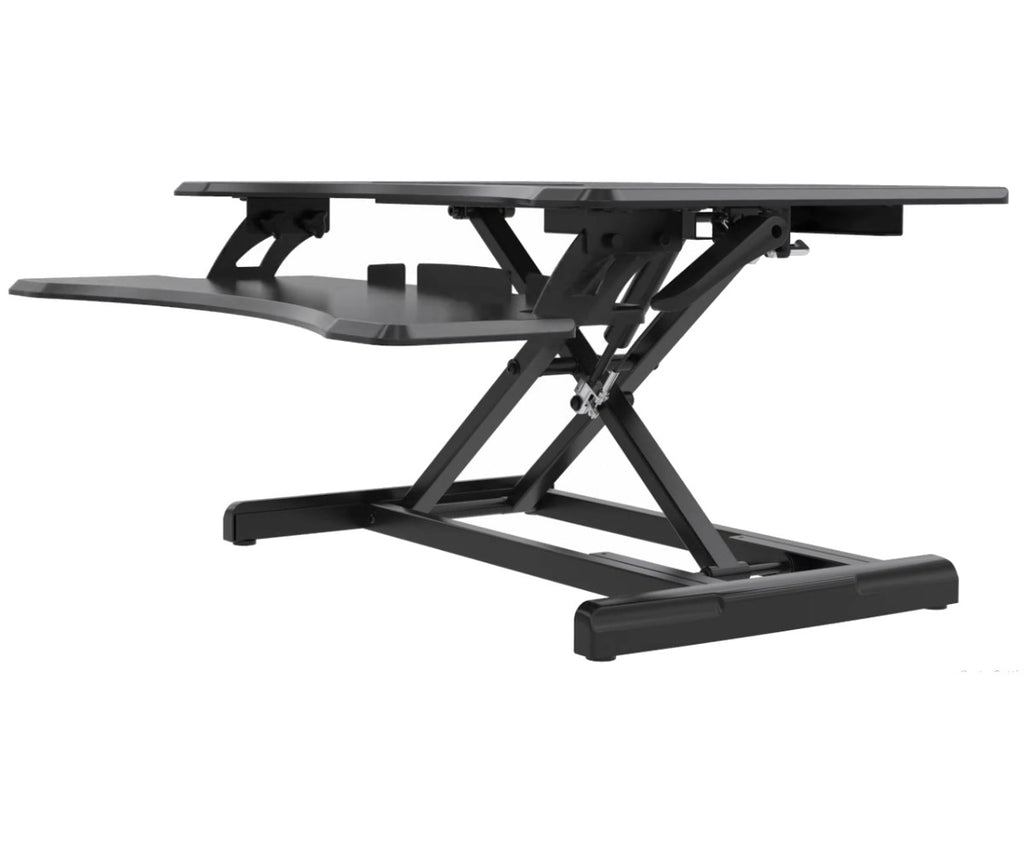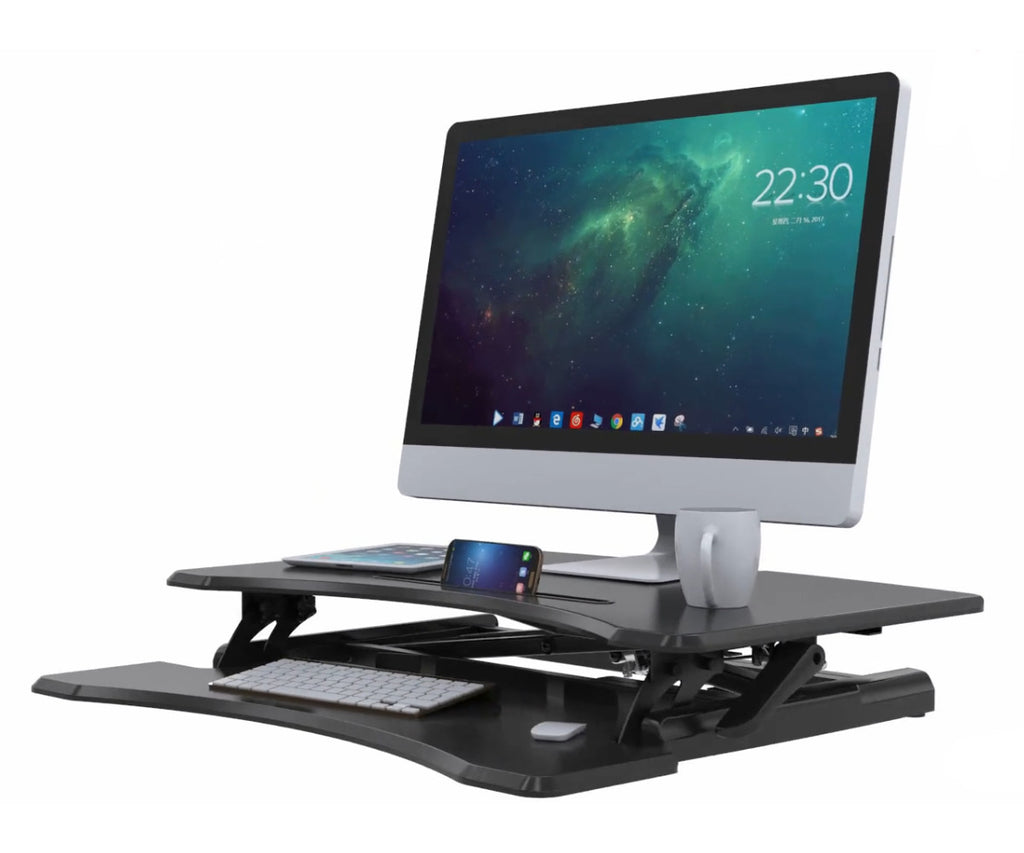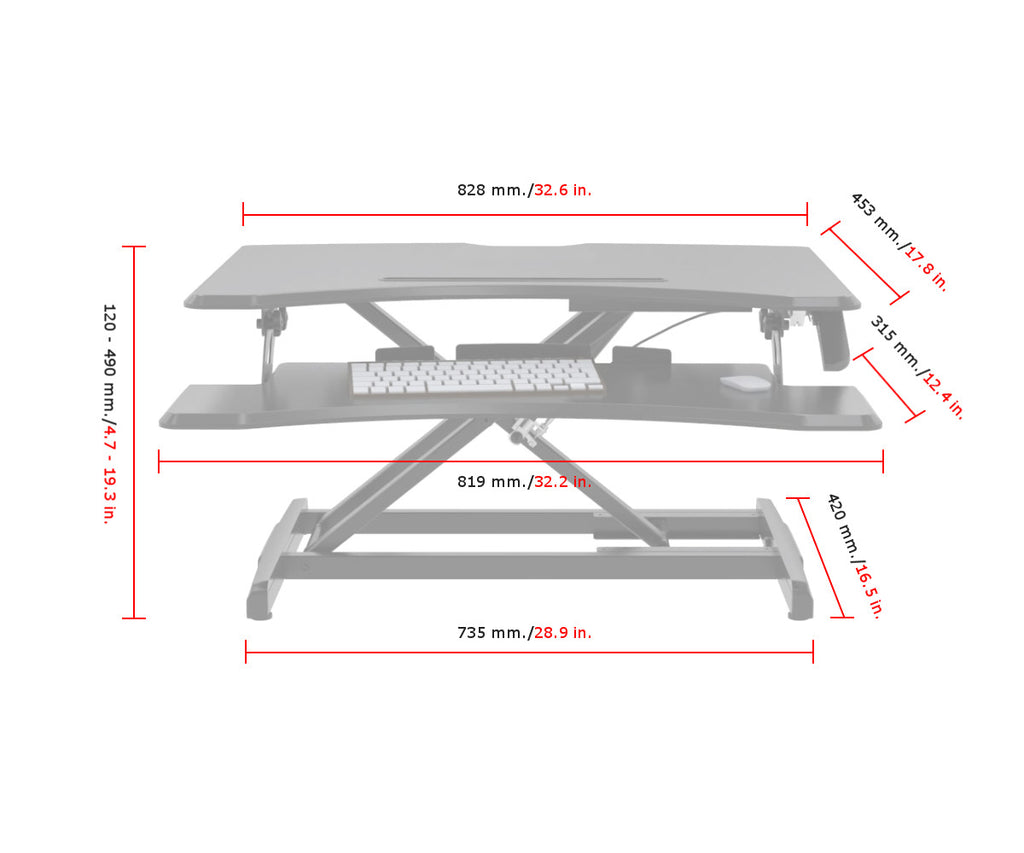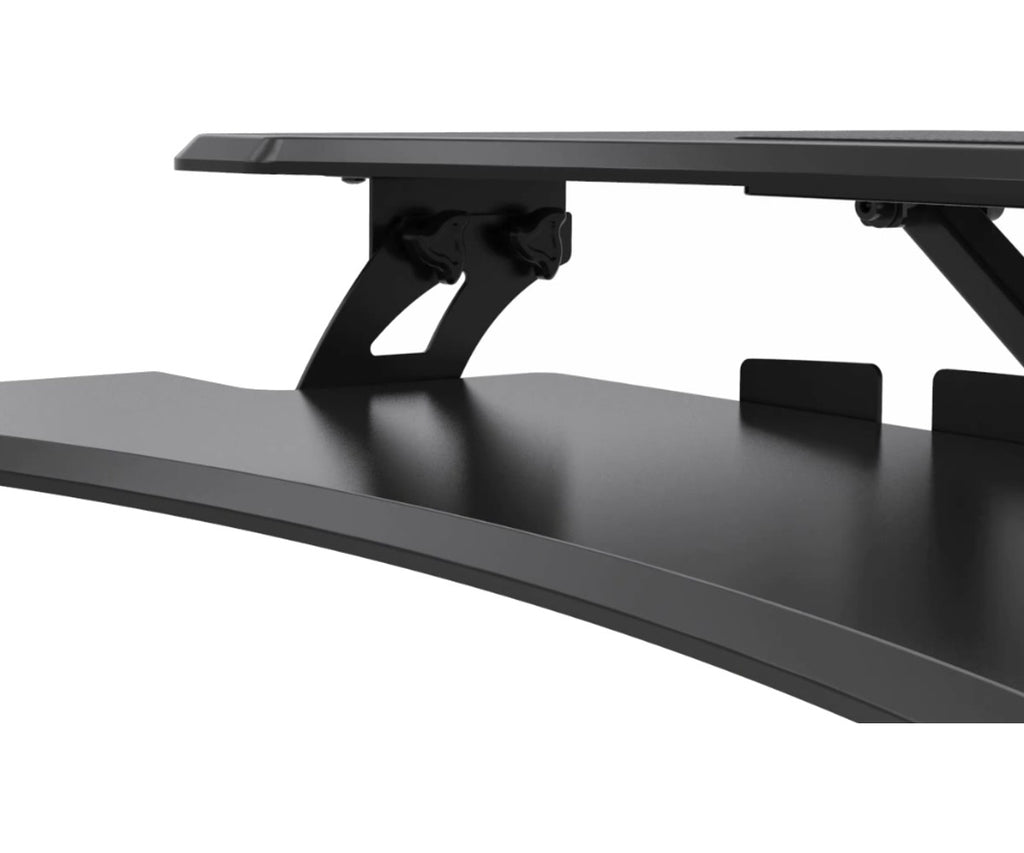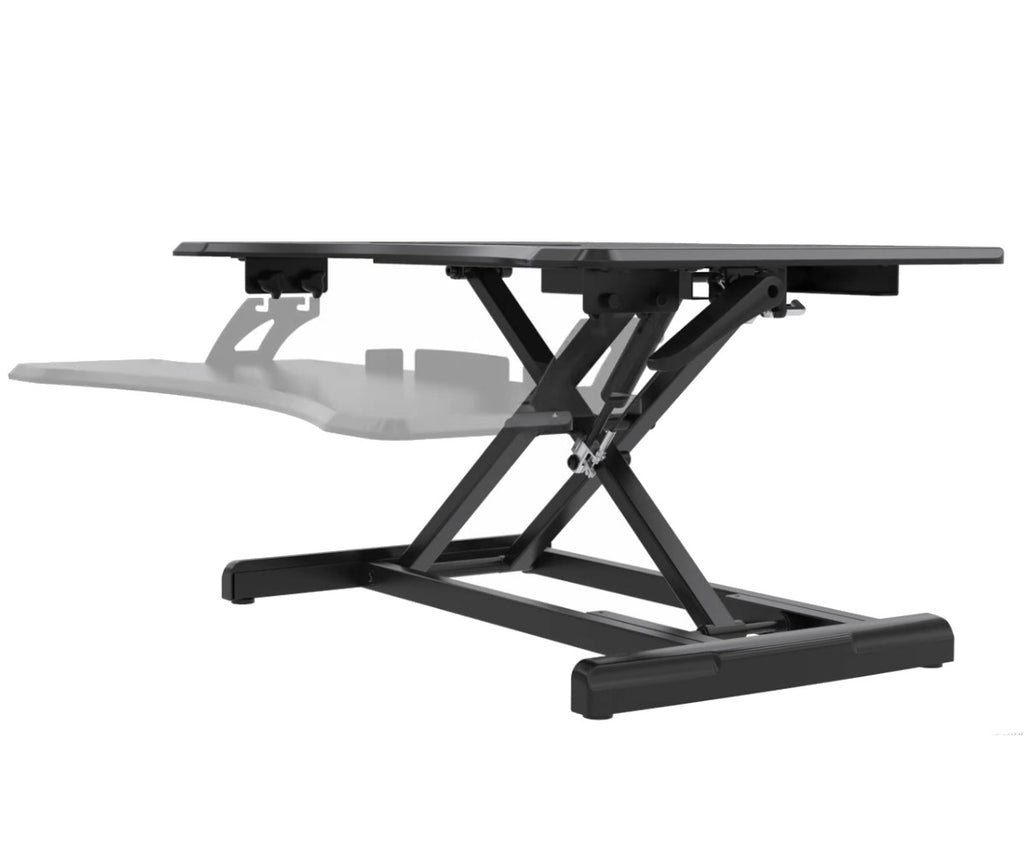 Do your BEST WORK while improving your health with the sturdiest, best value Sit-Stand desk solution. Get all the benefits of standing up at the office (including less back pain, increased energy, burning more calories) while still keeping your current desk. Easily switch from sitting to standing at the touch of a lever with the Lift Bridge desk by Home Concept. This height adjustable dual-tiered desk converter sits atop your current desk and gives you all the benefits of standing at work. The Lift Bridge desk can be the centerpiece of your new ergonomic-friendly work life. When you stand at your desk during your work day, you earn several health benefits such as more energy, increased blood flow and back pain relief.  Standing helps your mind stay alert and productive while you work. The top platform rests 4.2" from your desk's surface in lowest position and adjusts between up to 19.3", which will accommodate users up to 6' 11" tall.   Most of the desk comes assembled out of the box. Simply attach the keyboard and your desk is ready to go! Office ergonomics has been a hot topic of late because we all want to be healthier at work. Standing desks have become the focal point of ergonomics and efficiencies in the workplace. Getting correct and optimal desk height for computer work – or any work for that matter – has improved overall health of desk converter users across America.
EASY SETUP - Your new desk arrives fully assembled (except for 6 phillips head screws) so 5 minutes after your package arrives, you can be reaping the benefits of the stand up lifestyle.
ROCK SOLID - Very stable work surface, even at full height so you can rely on your desk for support.  The Lift Bridge desk adjusts smoothly precisely to your optimal height at the touch of a lever. Sturdy steel frame is made to withstand abuse.  Holds up to 33 lbs. Smooth hydraulic mechanism is built to last. Keyboard tray is an ample 32"wide x 12"deep.
SPACE-SAVING DESIGN - Precision-engineered desk gives you a large 33" x 18" work surface, while operating in a minimal space.  Since the Lift Bridge desk moves straight up and down, you don't need to leave extra space behind or to the side of the desk.  Handy keyboard is included, but can be removed if you just want one work surface.  Work surface includes a handy slot for cell phone or pens.
DESIGNED FOR- Perfect for anyone wanting to benefit from the stand-up lifestyle.  Fits users 4' to 6'11" tall, so pretty much everyone will find their perfect height setting.  The Lift Bridge desk adjusts so quickly because it was designed for people who want to sit for part of the day.  Alternating between standing and sitting is the recommended way to start your healthy office program.
BEST VALUE- The Lift Bridge desk provides all the benefits and stability of desks costing 3 times the price, so it is the best value standing desk available anywhere.
GUARANTEED PERFORMANCE - Home Concept stands behind the products we sell.  We offer a full one year warranty on all standing desks.  We want you to be 100% thrilled with your purchase.