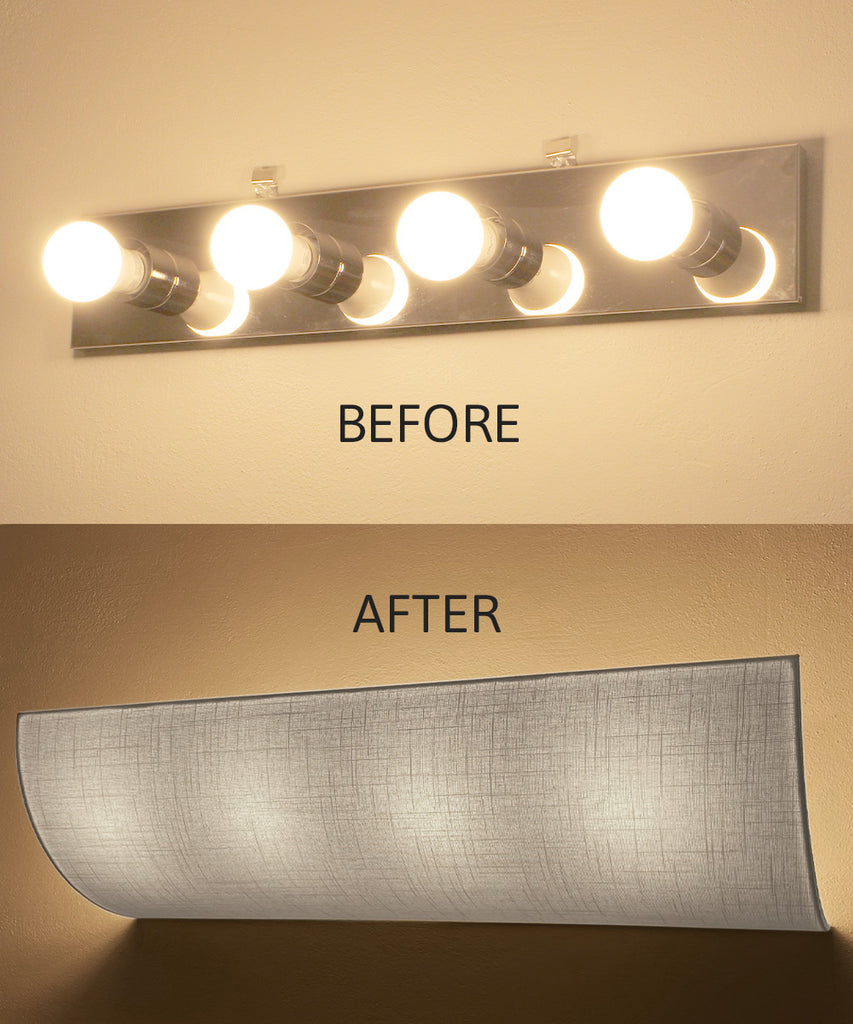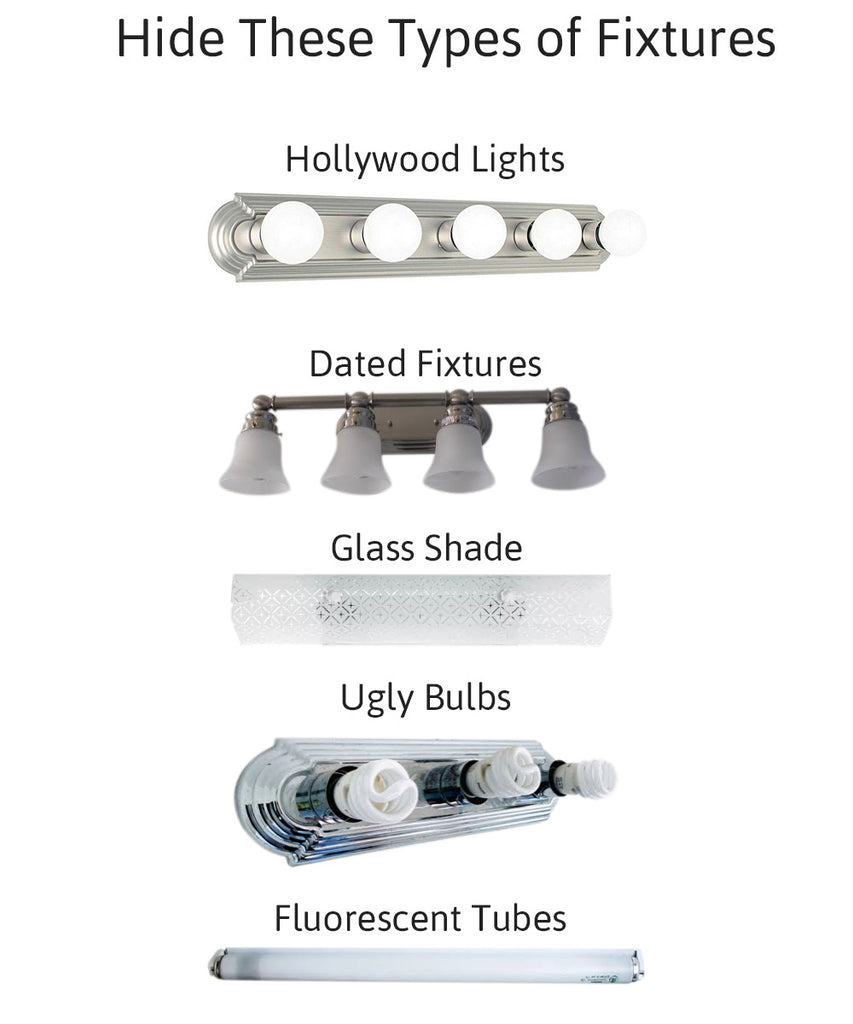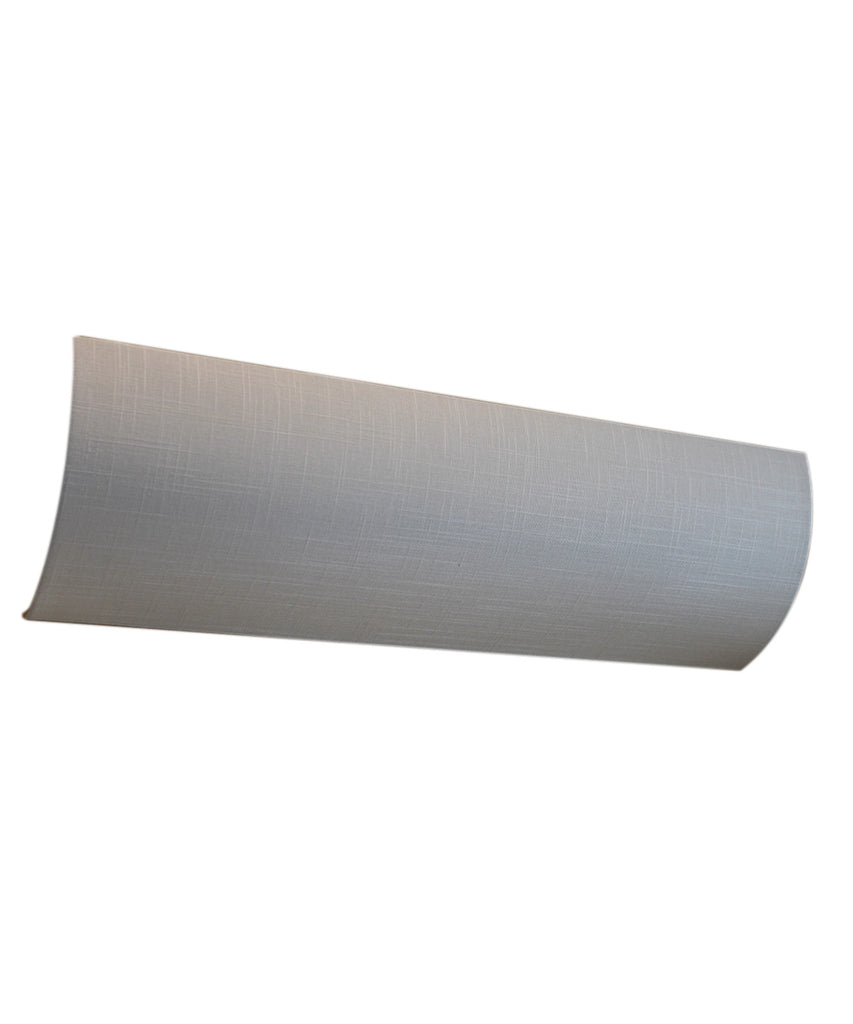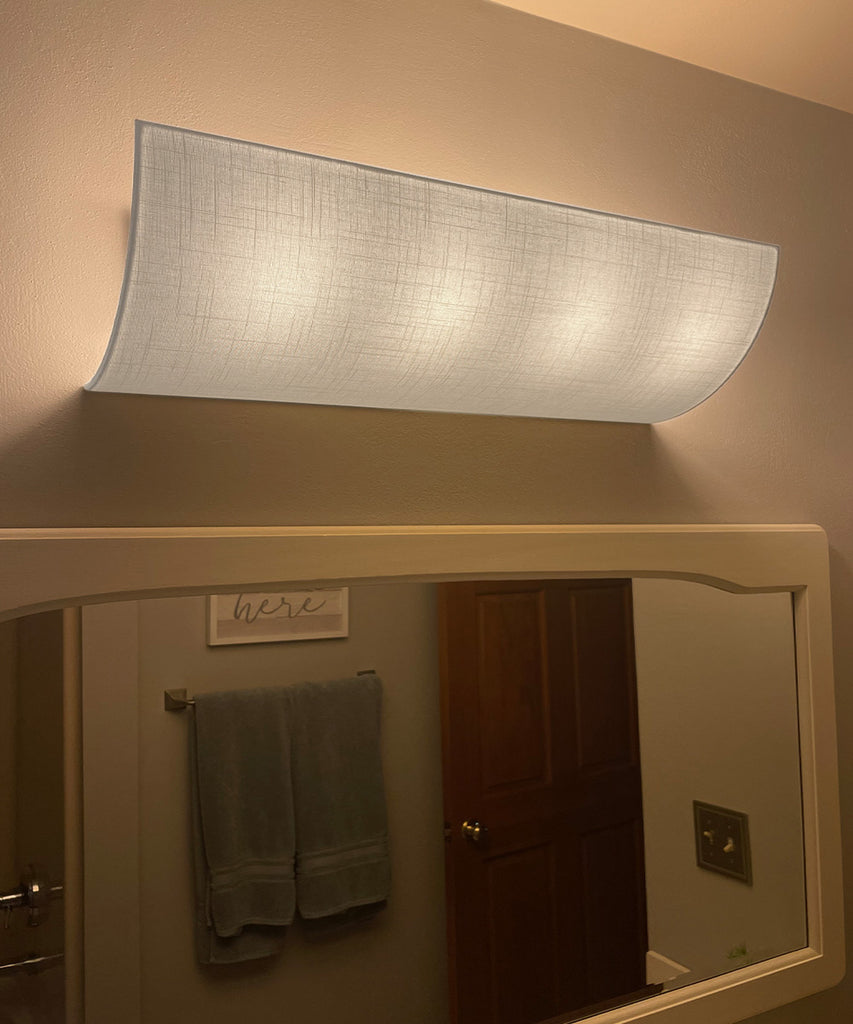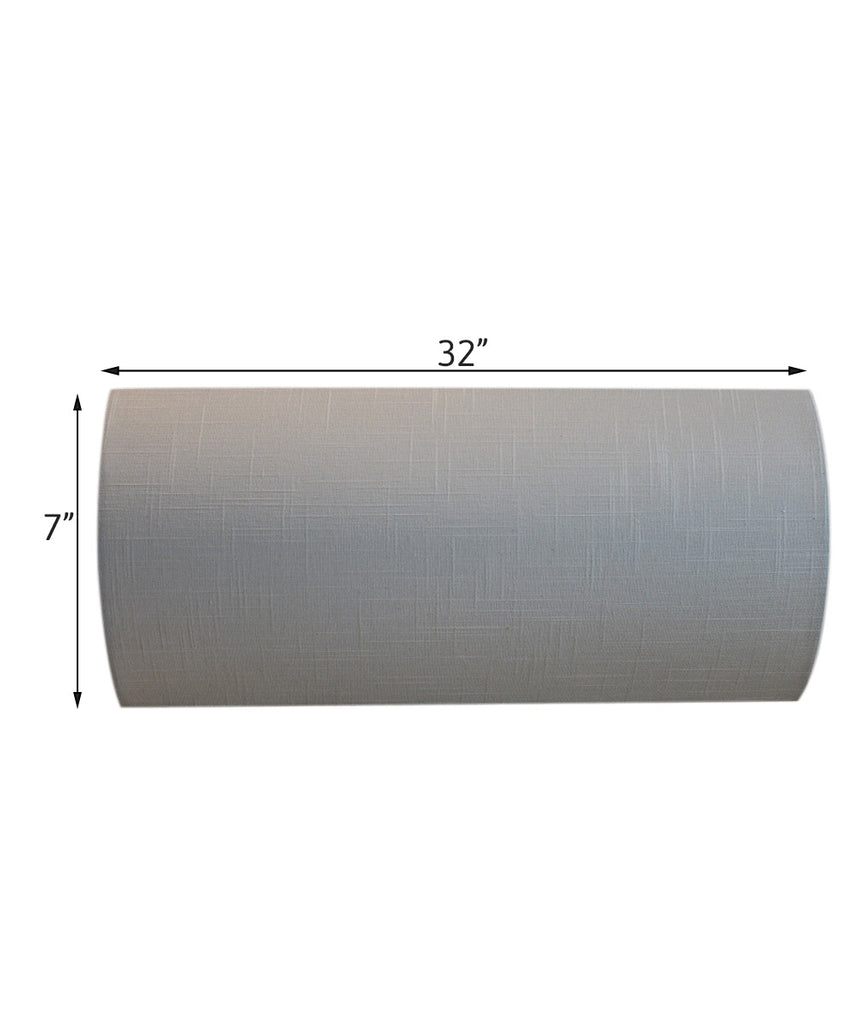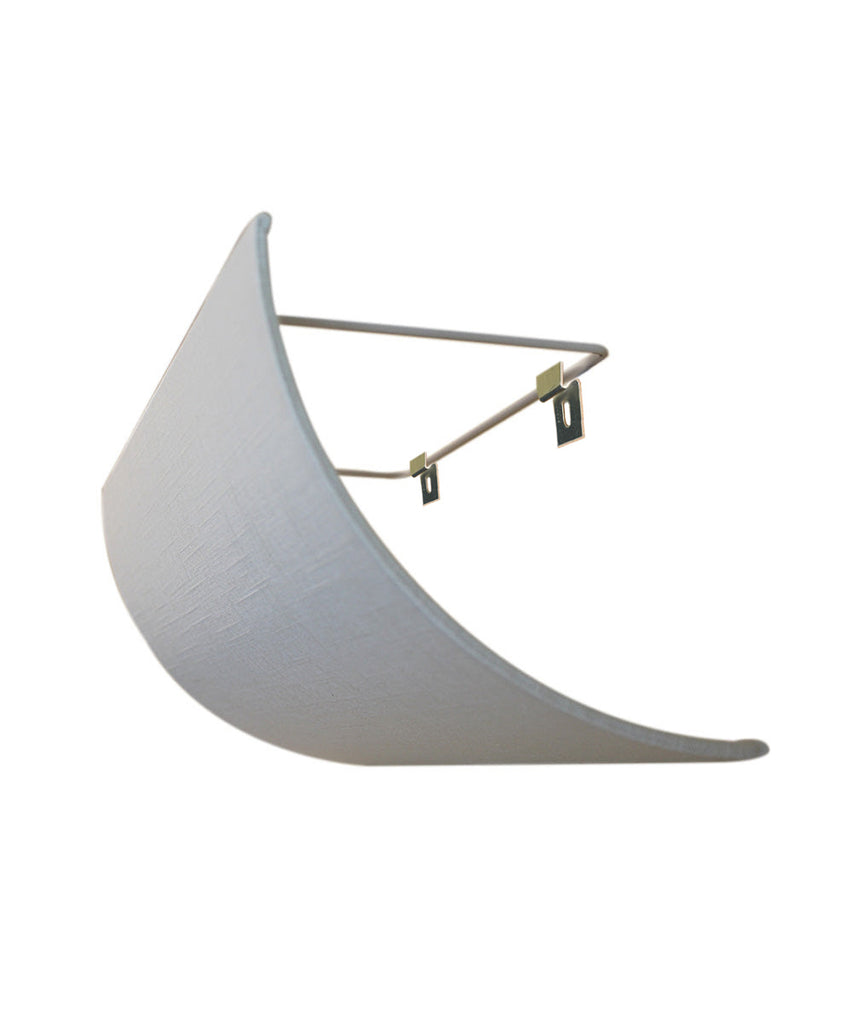 The Moderne Vanity Light Cover hides your dated "Hollywood" light bar, to instantly refresh your bathroom to create a stunningly modern designer look. 
The high-quality textured fabric shade softens the harsh glare from exposed bare light bulbs.  Our premium linen fabric will remain durable in steamy bathrooms and will keep its shape unlike less-expensive fabrics. Our heavy gauge wall brackets don't rely on glue or velcro so your shade will not sag or shift over time. 
The best feature is the Easy DIY Installation which means NO ELECTRICIAN or re-wiring is needed.  This Conversion Kit comes complete with clear instructions, 1 fabric shade, 2 wall brackets, 2 anchors and 2 screws for quick DIY installation.  Renters love the light cover kit because it wraps in front of your existing light and quickly hides your landlord's dated bathroom light bar and can be removed easily when moving out. 
HIDES YOUR DATED BATH LIGHT – Transform "Hollywood" lights to a modern designer-look to instantly refresh any bathroom.  This conversion kit shade cover attaches in front of your 4-5 light Hollywood-style bath vanity fixture for an instant stunning upgrade.
WILL IT FIT? - Fits existing vanity lights that are 26-32" wide. Dimensions 7.5" High x 7.5"Deep x 32" Wide, 3.0 lbs.  Moderne Light cover will fit any vanity light with a maximum light fixture depth of 6".  Cover should be 2"- 4" wider than your existing light fixture.  Consider using 2 covers side-by-side on vanity lights that are more than 32" wide. 
REDUCES GLARE - Premium White Linen Textured Fabric Shade Light cover will soften the glare from your exisitng exposed light bulbs.  Choose matching bulbs for best look. Recommendation: Low profile LED (not included).
NO WIRING EASY INSTALLATION - Renter-Friendly EASY DIY 2 screw installation.  The Moderne does not rely on glue or velcro so your shade will not sag or shift over time.  No Electrician needed. Complete kit includes: Clear installation instructions, 1 white fabric shade, 2 wall brackets, 2 anchors and 2 screws.  
EASY TO MOVE -  When you remove your Moderne shade, you instantly return the existing light to its original condition, making landlords happy.  We use no glue or velcro attachments, so you won't alter the existing fixture.  This Renter-Friendly light cover is perfect for apartments, condos, homeowners and commercial use because you can use the current light fixture and simply remove the fabric cover when moving out.