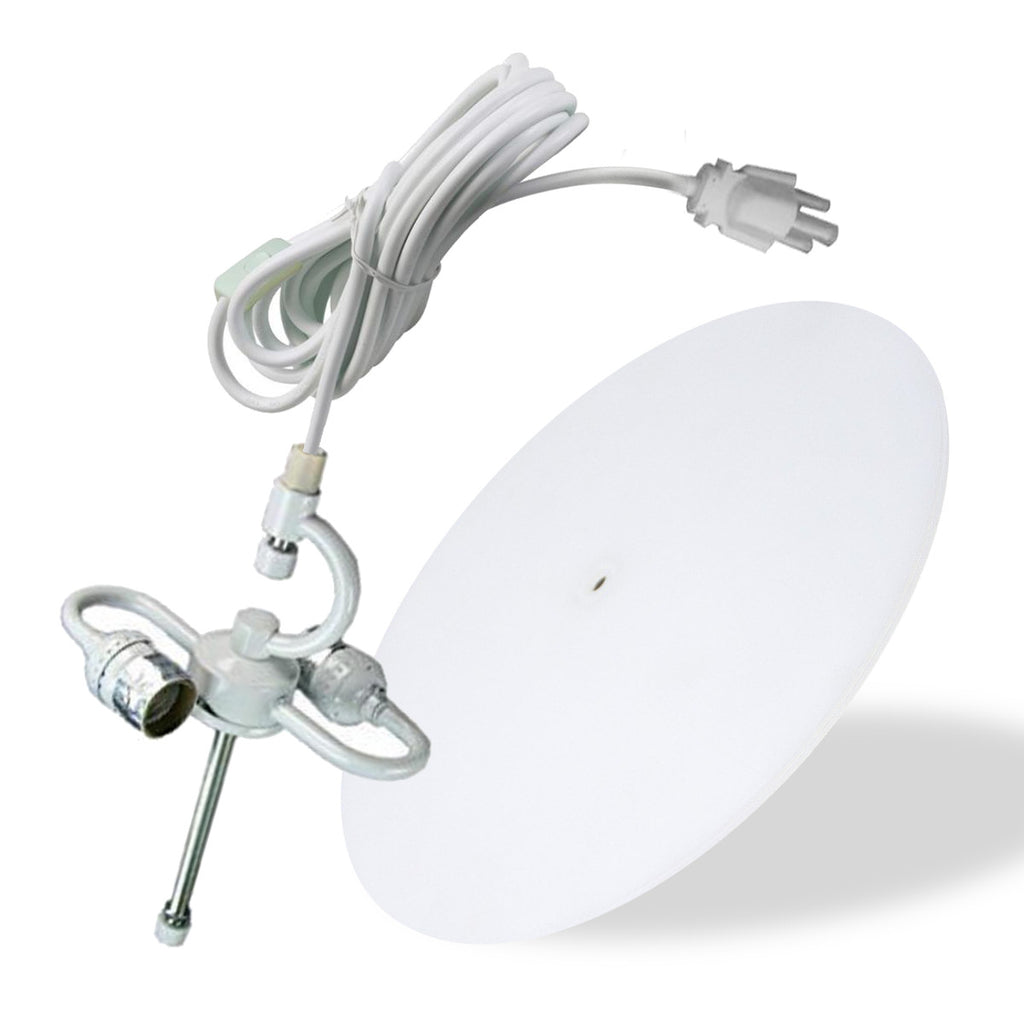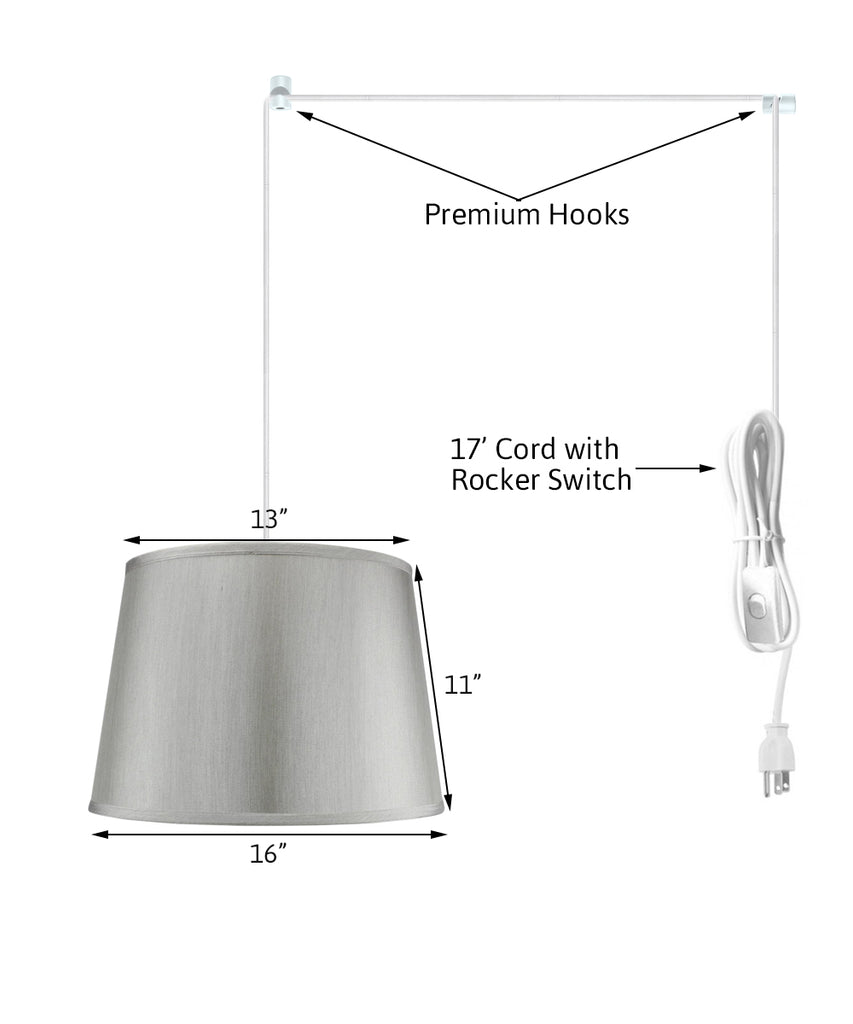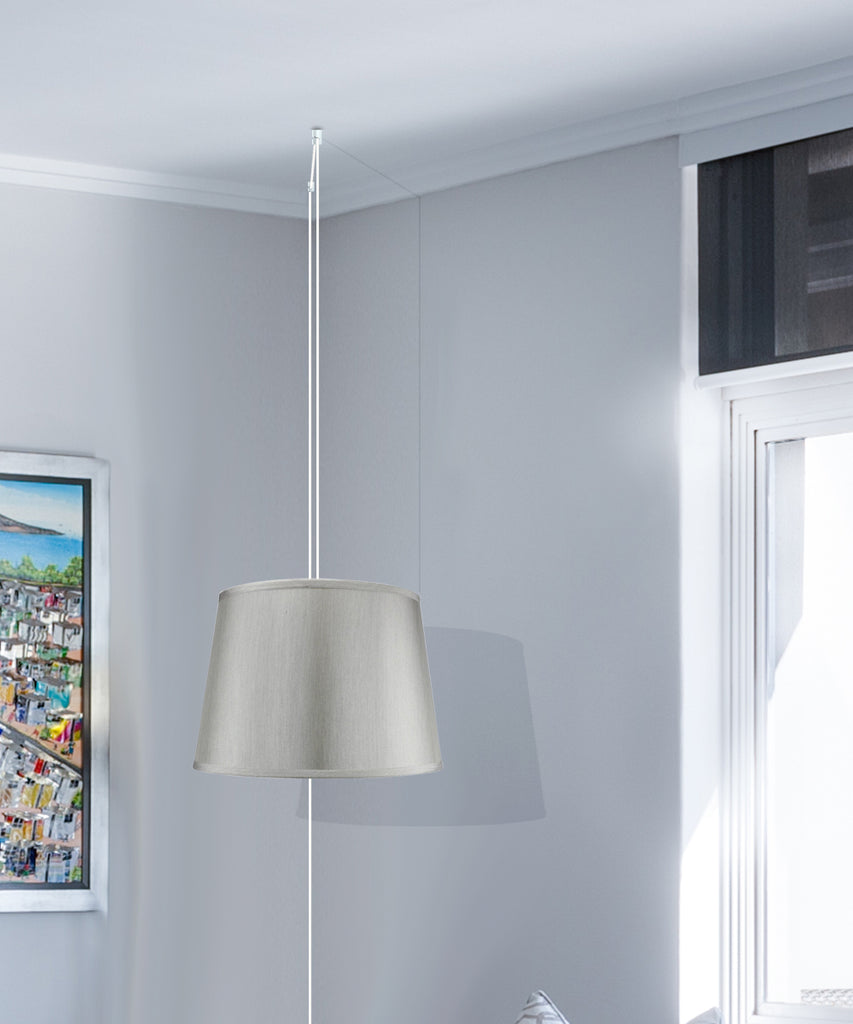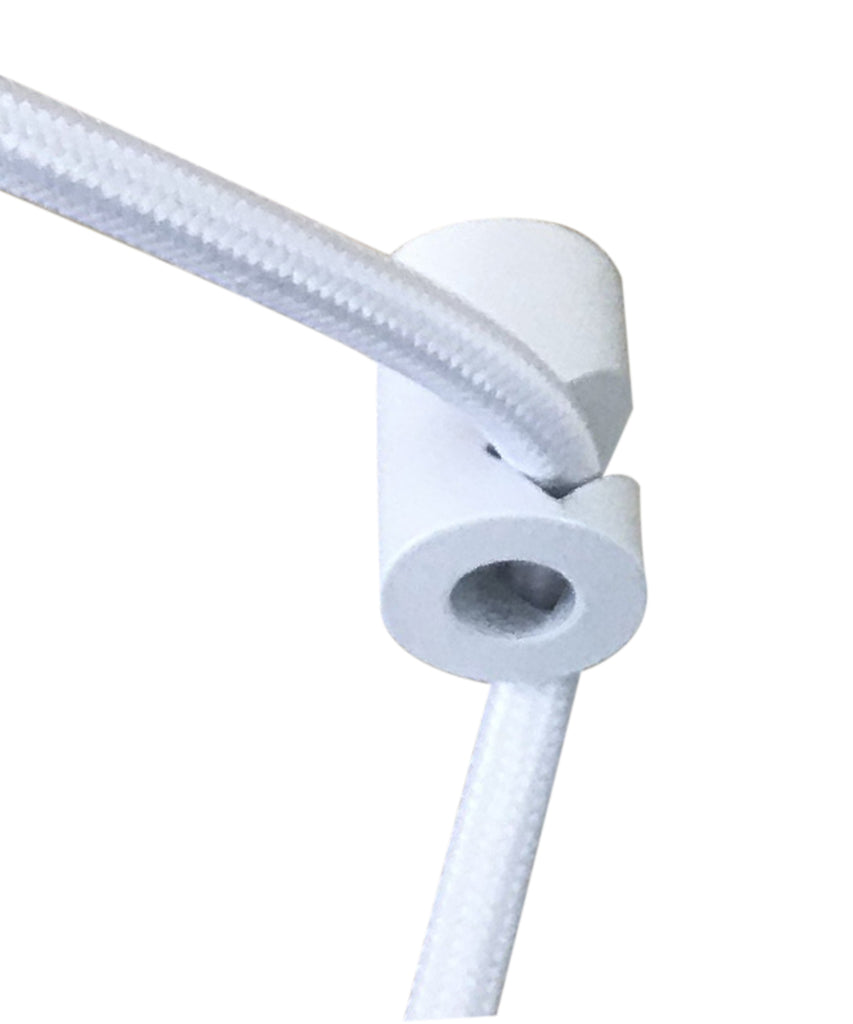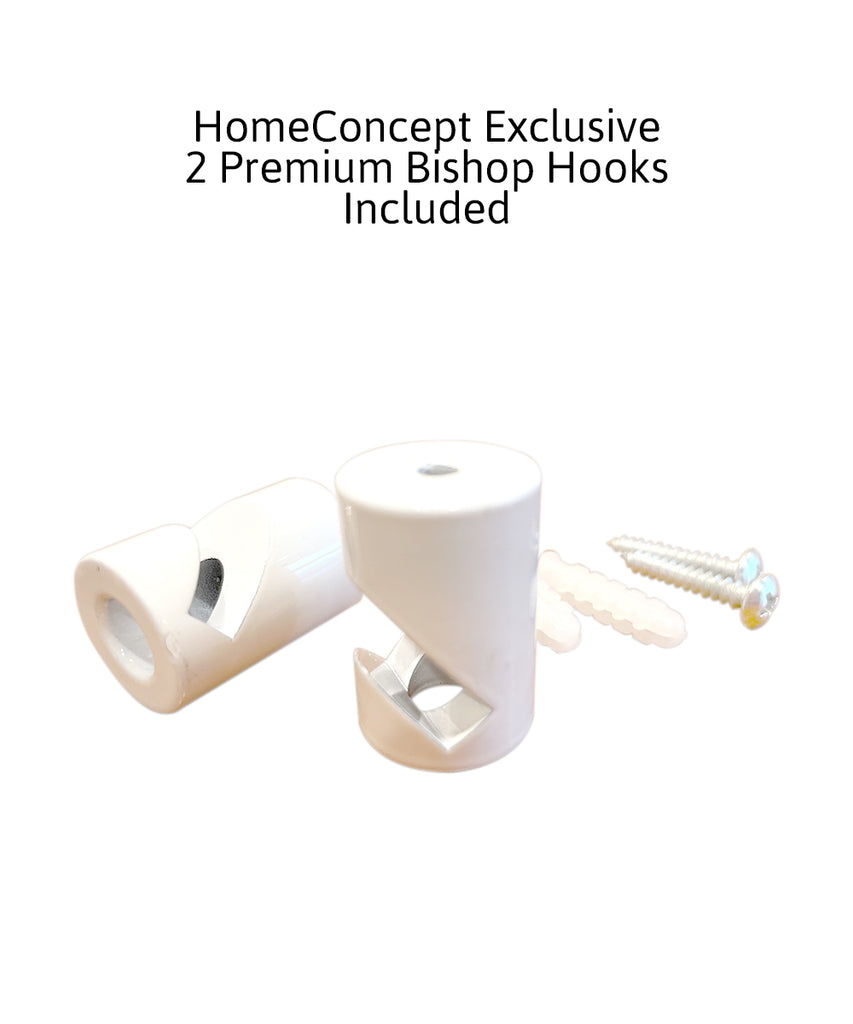 $ 106.99
$ 114.99
<2 Light Swag Plug-In Pendant with Diffuser 13x16x11
Plug In Swag Pendant - The perfect addition to any dark corner or above a table that the builder didn't provide electrical wiring. You will love your swag pendant light because it can move anywhere and put the light exactly where you need it. Wondering about size? Simply add the length and width of your space and that will give you the maximum bottom width of your pendant. If your swag is not centered in the room you should likely use smaller measurements to define the "space" you are lighting up. Why Upgrade to Home Concept Signature Pendants? Top Quality Premium Lampshades means your room will glow with a rich warm luster your guests will notice. Plus we include upgrades like a premium inner lining and dual bulb clips so your new shade will last for years. Heavy brass and steel frames mean you can feel the difference when you lift it.
17' Round White cord with 3 prong grounded plug and handy on/off rocker switch near plug.
includes 5.63" inside rod and 15" Round Diffuser Translucent Frosted White
2 x 150w Max bulb (not included) Accomodates Regular base incandescent CFL or LED bulb. (2 free 11w CFL bulbs while supplies last)
Shade Dimension 13" Top x 16" Bottom x 11" Slant Height
Top quality lighting found in better lighting showrooms. Durable quality shade.