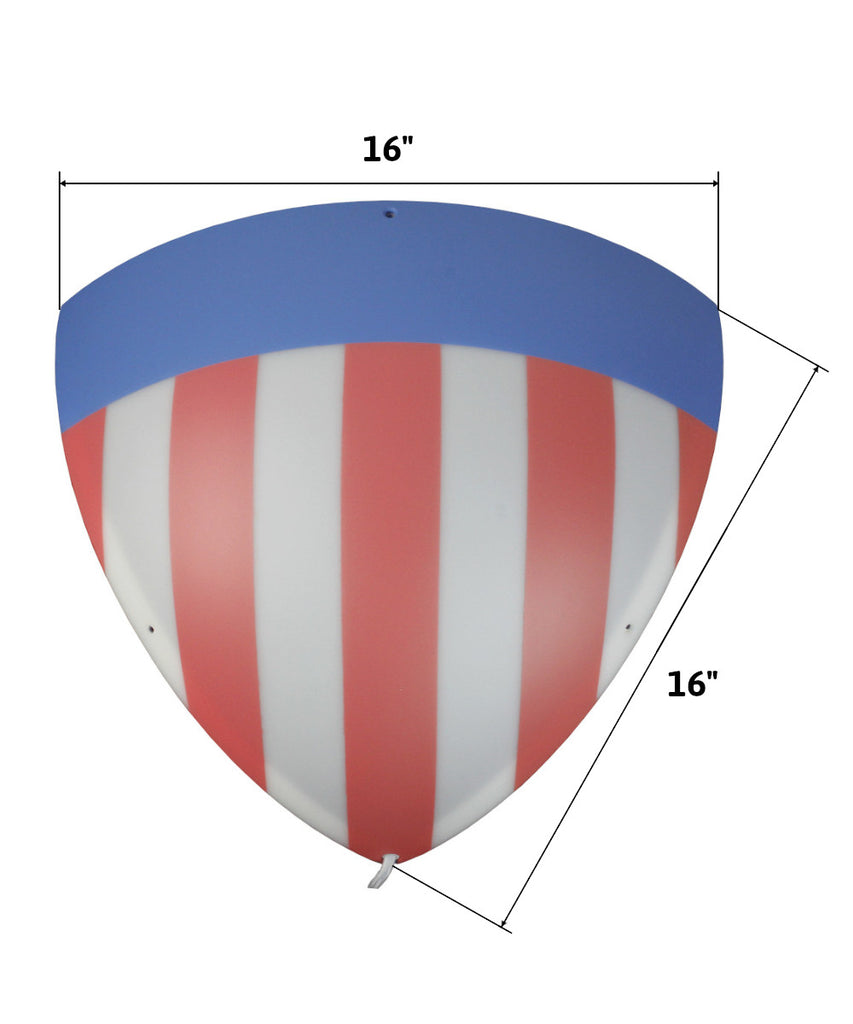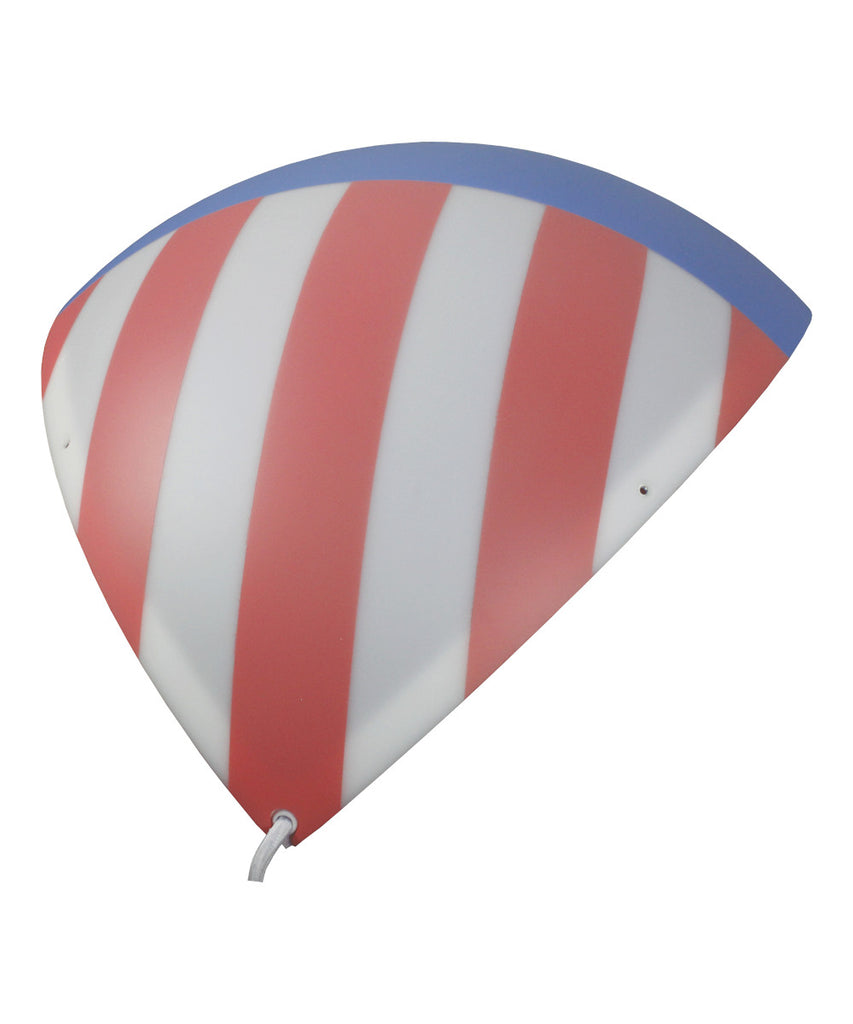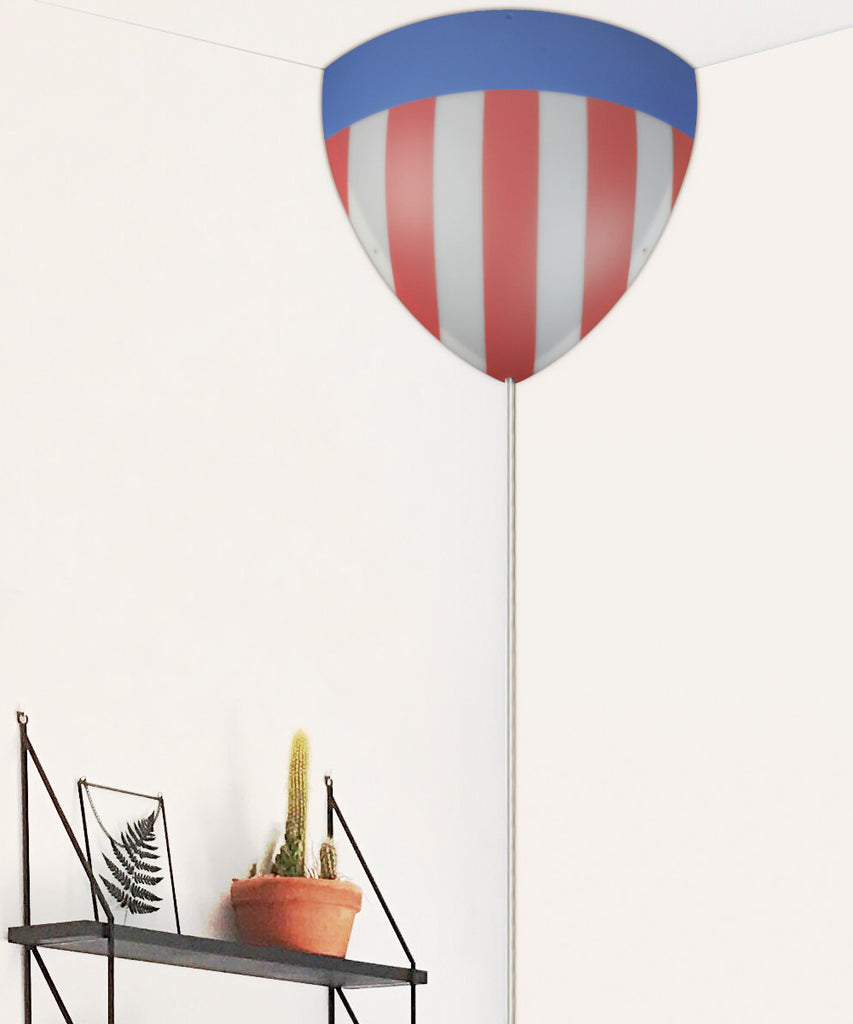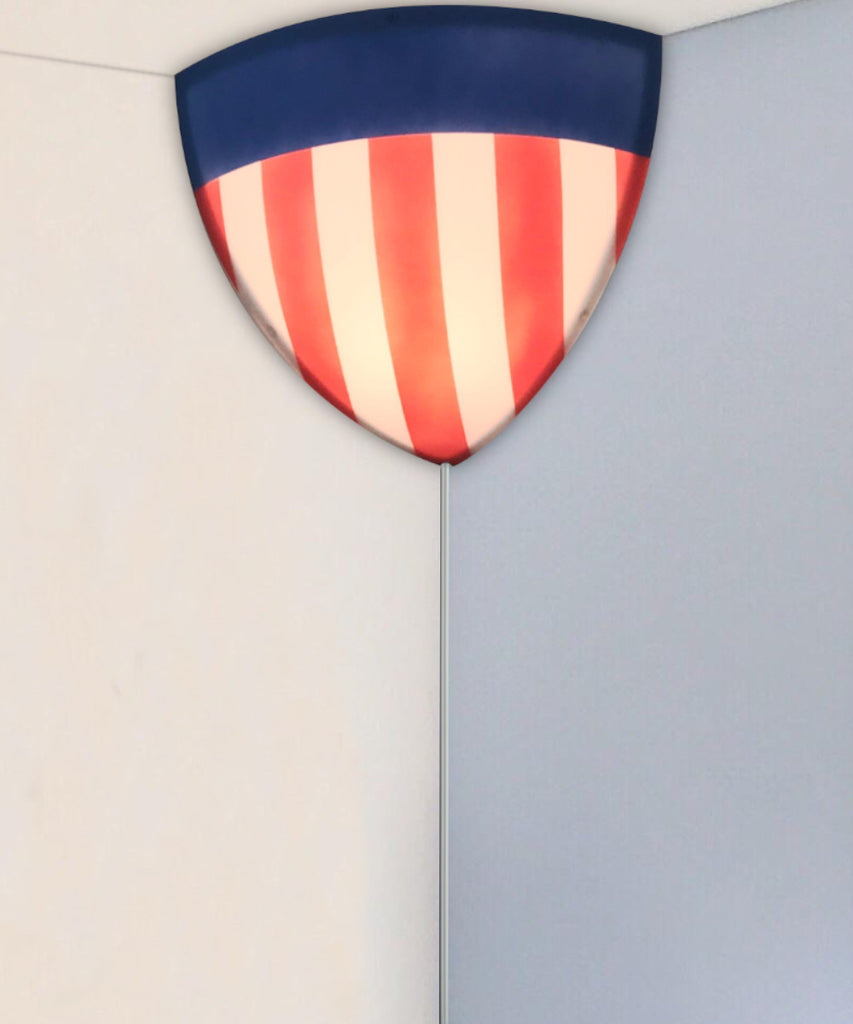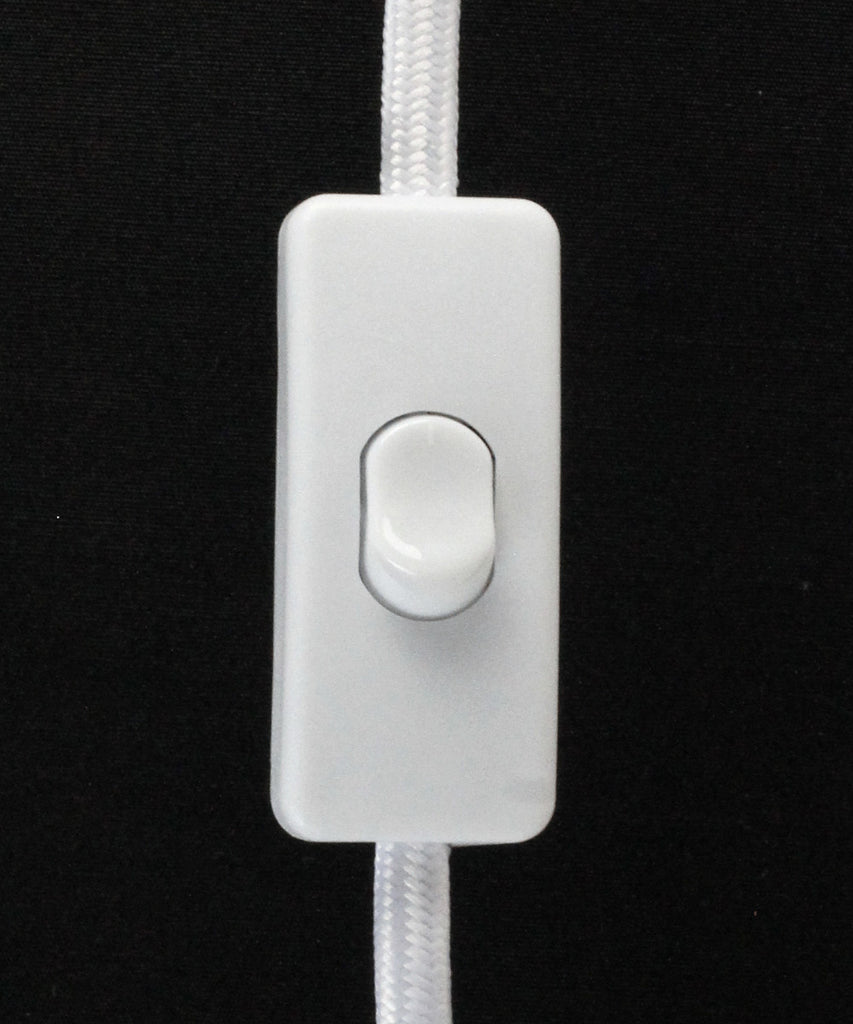 The perfect addition to any dark corner. The USA version of the "Heater Shield" light from the Beacon series is a great addition to any room. The unique rounded triangle design will draw your guest's attention and improve your room's "cool-factor".  Inspired by the medieval Heater Shield used to protect galant knights, now updated as a great addition to your room.  Celebrate America with a super-unique accent light.  Be the captain of your home decorating with this bold addition. 
Easy to install
in any corner. Extra long 17' white cord blends into the corner and should easily reach your outlet. The Heater Shield plugs in so you don't need to pay an electrician to install. Easy to move or take with you when you leave, so perfect solution for apartments, dorm rooms, bedrooms, living rooms and rec rooms
FILL YOUR CORNER WITH LIGHT: Brighten any dark corner the fast and easy way with the new "Heater Shield" wall light from the Beacon Series. Fits any standard base light bulb up to 26 Watt (bulb not included) Accommodates any standard-base CFL or LED bulb, so you can decide how much light you need.
EASY DIY INSTALLATION: Complete kit includes everything you need to easily install in the corner of your ceiling.  16" Round Triangular Metal frame, 16" Frosted Dome Acrylic diffuser, 17' white cord, 2 screws with wall anchors, - just add a bulb (not included). Recommended for use with LED or CFL light bulbs only.  26 watts Max. No electrician needed. Easy to move to another corner too!
EXTRA LONG WHITE CORD: 17' Flat 2 wire White Cord, with 2 prong plug. Turns on easily with the handy on/off rocker switch 36" from the plug.
LARGE 16" DOMED TRIANGLE USA CORNER LIGHT: Light dimensions: 16 " x 16 " x 16" - Metal frame extends 10" from the corner in all 3 corner directions (left, right and down). Center of the light extends 11" from the corner on your ceiling. Red, White and Blue USA design acrylic diffuser softens the light and provides a clean, finished look.
IMPRESS YOUR GUESTS:  Every room needs a signature piece that visitors will notice. The Heater Shield was developed during medieval times to protect galant knights.  Our update on this classic shape has already received rave reviews. Brighten any dark corner quickly. Celebrate American pride with this unique corner wall light will attract lots of attention.  Perfect for apartments, dorm rooms, and anywhere you need a creative corner lighting solution.
ETL APPROVED - Built with ETL approved components, for years of safe and reliable service.