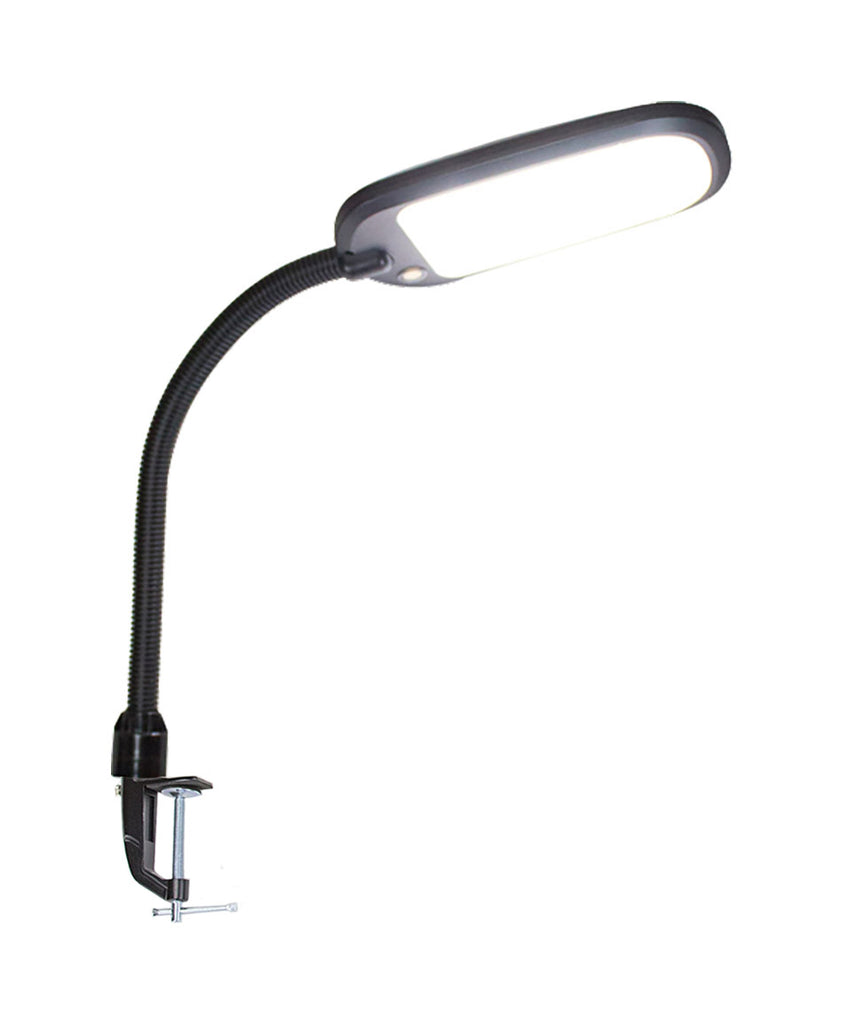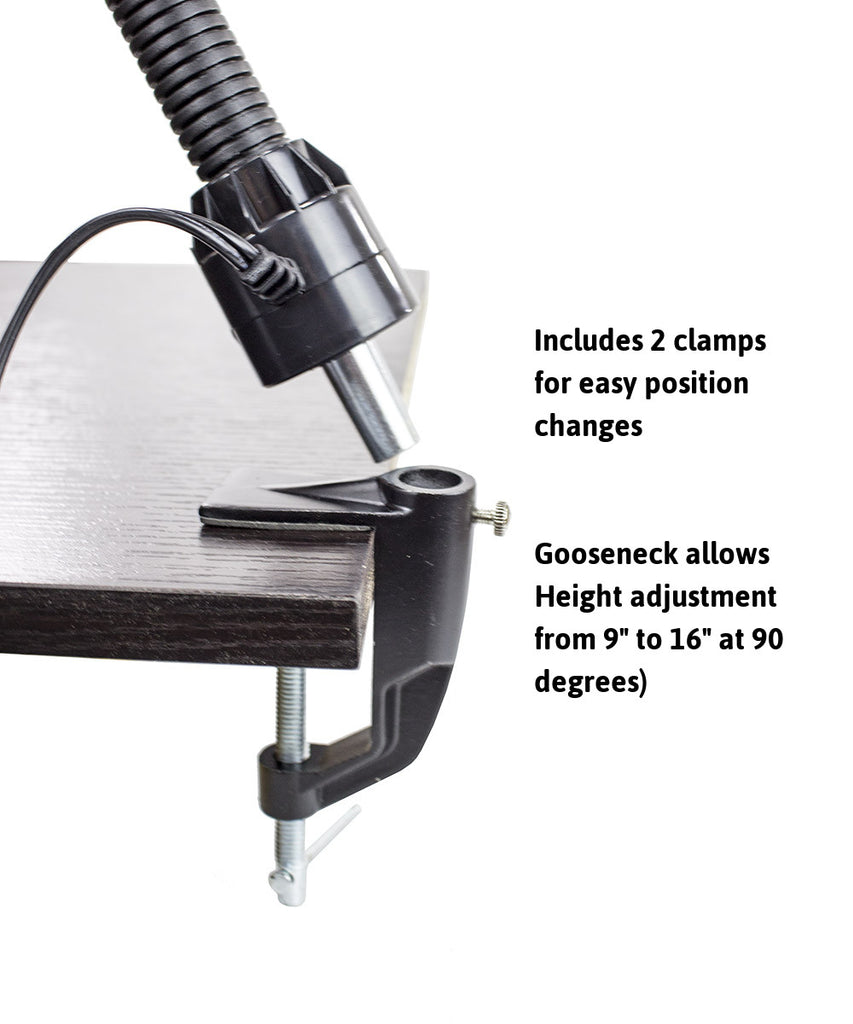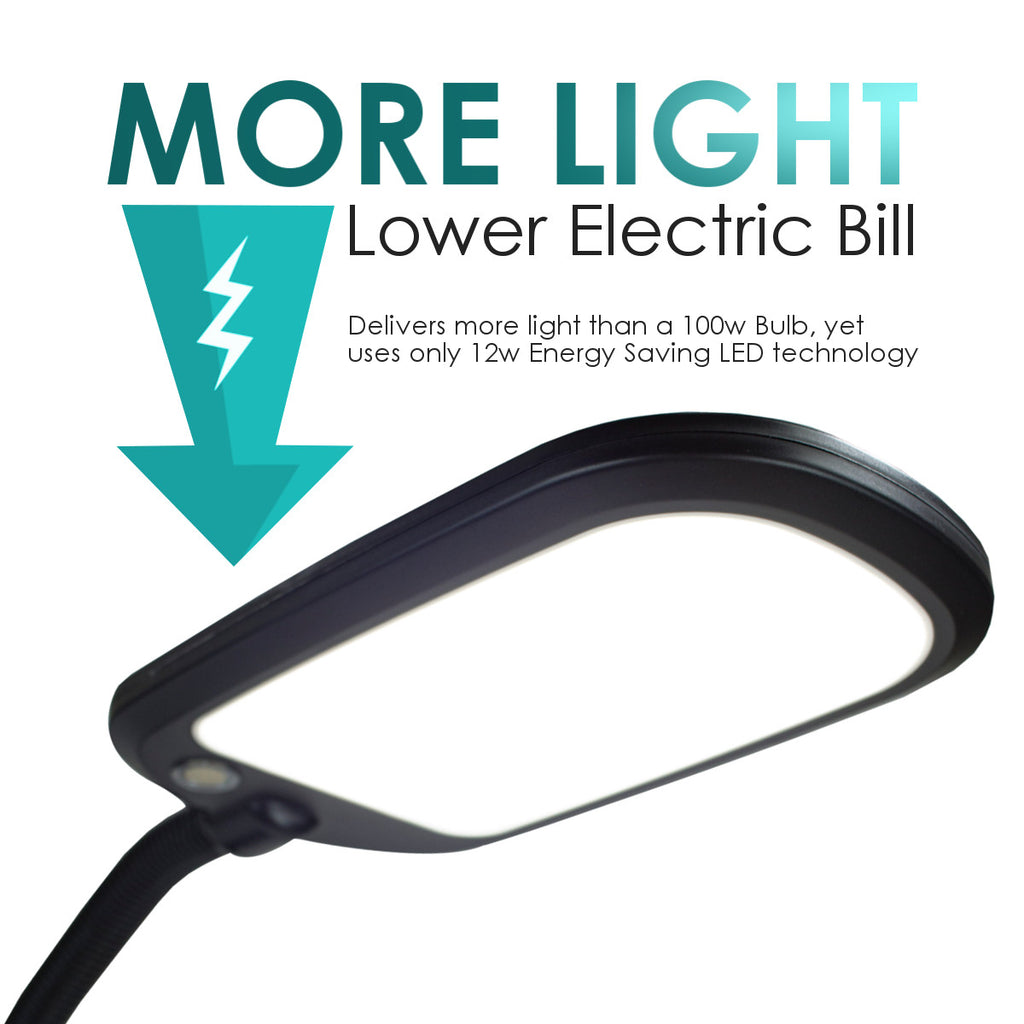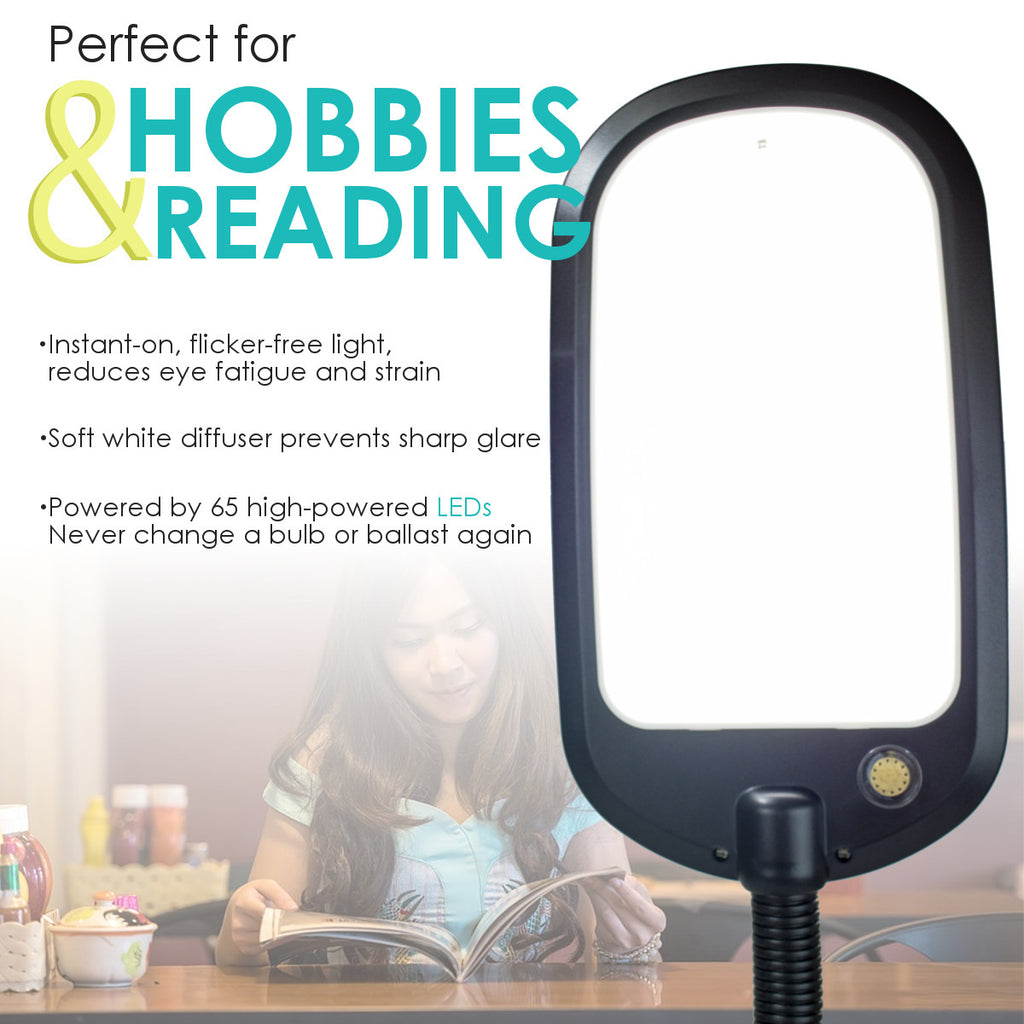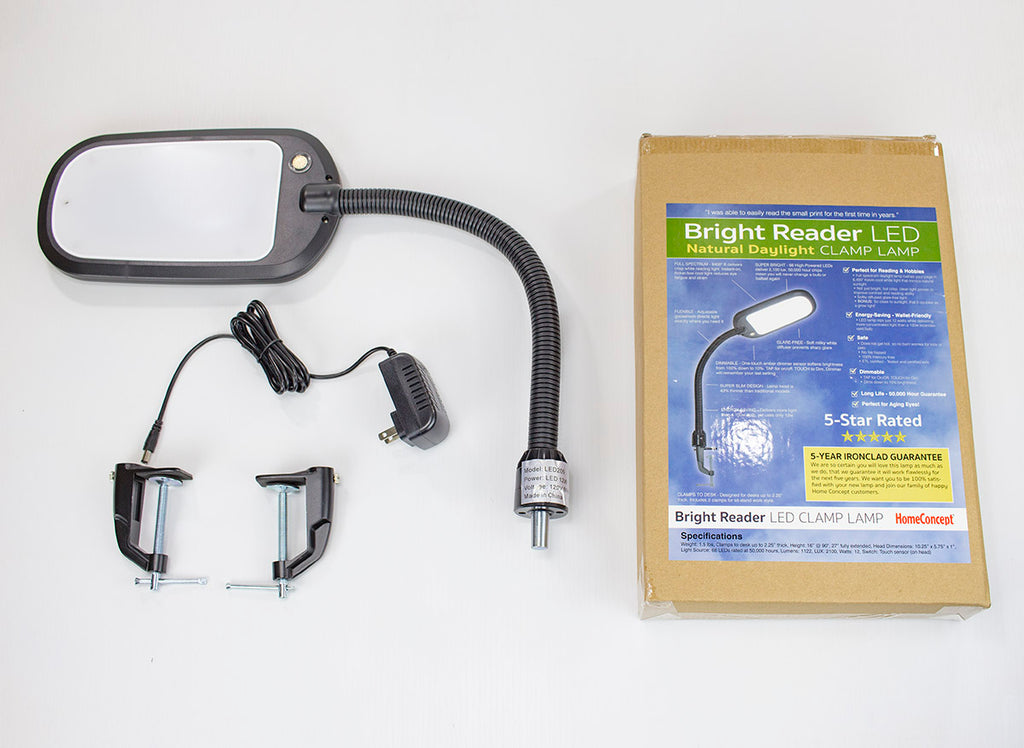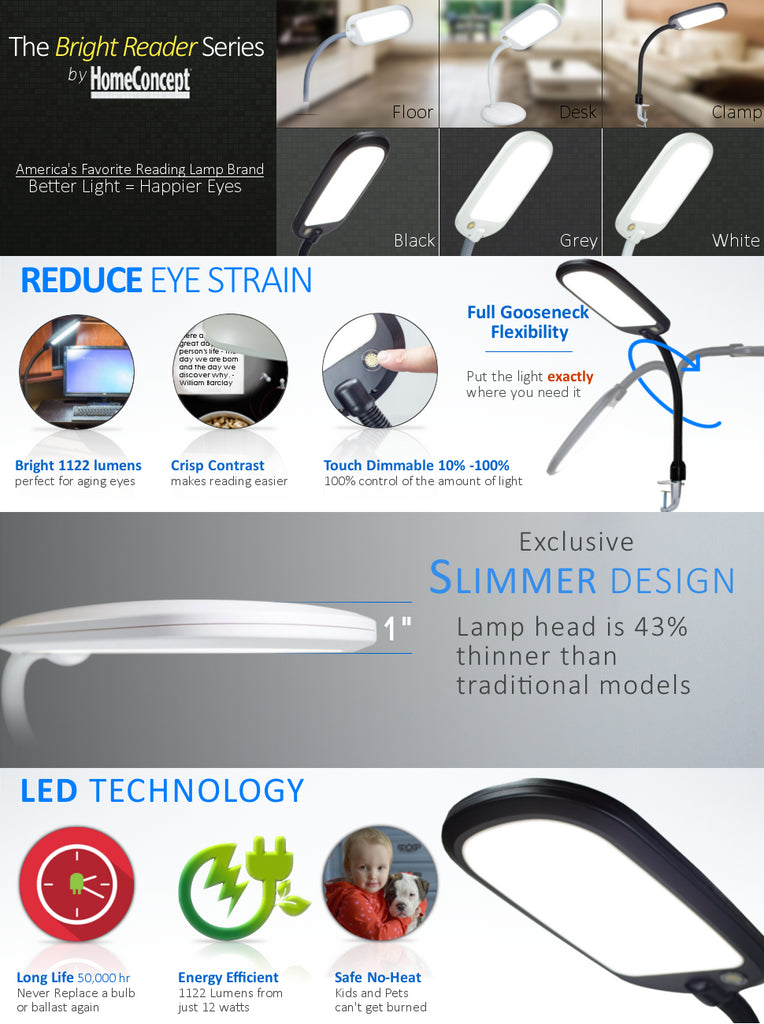 Perfect LED CLAMP Light for Reading
Easily read every word (even the small print) with the Bright Reader LED Office Clamp Lamp. 65 high powered Light Emitting Diodes lights deliver 1,122 lumens of Full Spectrum white light, the perfect light for reading or hobbies because it improves contrast without glare, allowing your eyes to see better. Intelligent Design Features make this the ultimate Clamp lamp. Instant-on, flicker-free LED light reduces eye strain and the fatigue you used to get from old fluorescent bulbs. 6400 K natural daylight will energize your work and keep you on task for hours. A soft white diffuser prevents sharp glare and our thoughtful Low-Off-High switch on the head lets you adjust the light for any environment.
Sturdy weighted base and flexible gooseneck Clamp Lamp
Heavy base keeps your lamp upright so pets and kids won't knock it over. Adjustable Clamp Lamp arm lets you position the light exactly where you need it.
Energy Saving Clamp Lamp
The Bright Reader LED lamp is rated at 50,000 hours, so your new lamp will last 20 years, so you NEVER have to worry about replacing bulbs or re-wiring a ballast (and since it only uses 12 watts of electricity, will save you $100's on your electric bill.)
LED Grow Light
The Bright Reader natural daylight is so similar to sunlight that many lamp owners also use it as an indoor grow light.The Full Spectrum Bright Reader brightens rooms that get minimal sunlight, (and your indoor plants will love this LED grow light!).
Perfect Hobby Clamp lamp
Bright Reader Clamp lamp is designed to fit nicely in your home office, study, den, bedroom, workshop or studio, next to your reading chair, sewing machine or work table. The Bright Reader provides perfect illumination for intricate handiwork like sewing, knitting, scrapbooking, painting, crocheting, beading, whittling and cross-stitch. No more squinting trying to see fine details! Available in Almond/Gray or Black finishes. Perfect for aging eyes--See small print and brilliant colors like you did 20 years ago!
Powerful 1,122 Lumen (2,100 lux) LED Natural Full Spectrum daylight
6,400 K white light gives you optimal contrast
Soft white diffuser prevents sharp glare
Energy Efficient Technology
Low-Off-High switch on head lets you optimize your light level
LED bulb
Black Finish
Includes 2 Clamps for easy switching of positions
Flicker-Free LED bulbs reduce eye strain
Flexible Neck
Clamp Lamp height: 18" @ 90-degree position, 26" fully extended
Base: 10" x 7"
Please compare features, lumens, CRI, Wattage, price and happy customers. We think you will agree that Bright Reader is your best LED floor lamp choice.