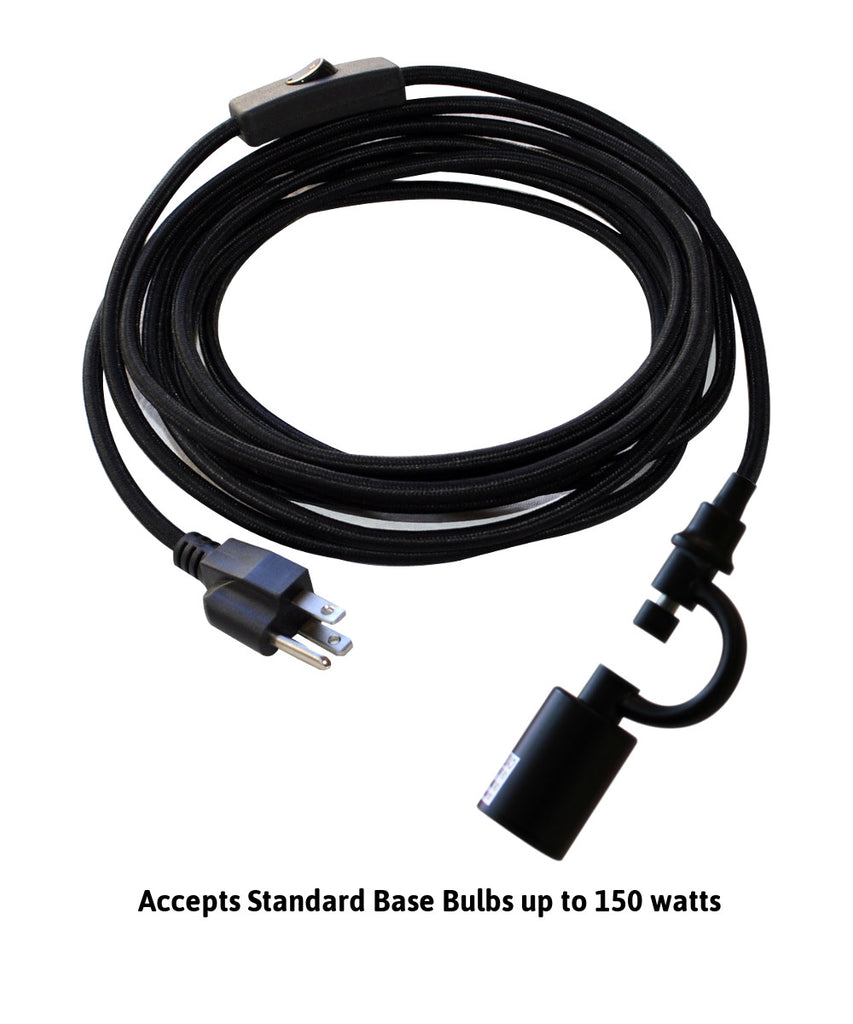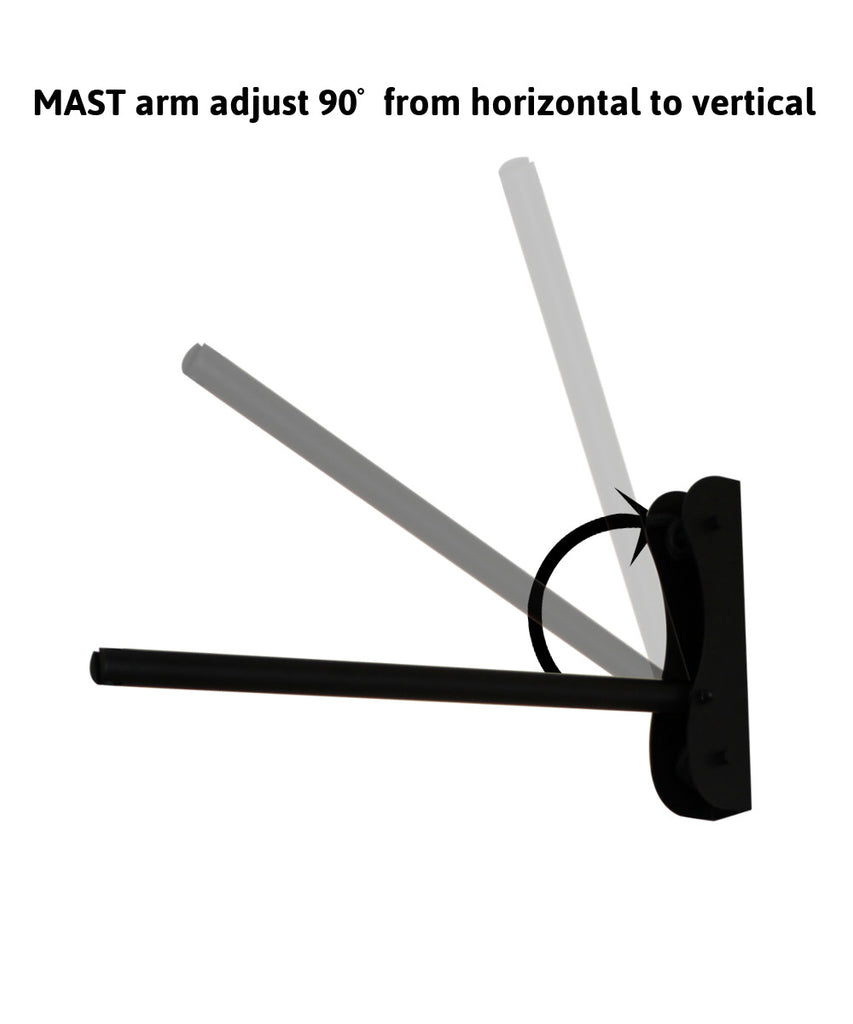 The MAST Plug In Wall Mount Pendant Light - The Cantilever MAST light is the perfect solution to any dark wall or above a table where you don't have electrical wiring. You will love your swag Wall light because it can move anywhere and put the light exactly where you need it. Converts your standard washer-fitter lampshade into a wall pendant.

The MAST series by Home Concept features
Solid Steel Wall Arm - Easy to Mount cantilever MAST wall arm holds pendants up to 8 lbs. Arm rotates 90 degrees from horizontal to vertical.
Includes mounting hardware for ceiling or wall mounting.
Includes 17' Round Fabric Black cord with 3 prong grounded plug and handy on/off rocker switch 32" from plug.
150w Max bulb (not included) Accomodates Regular base incandescent CFL or LED bulb.
Fits your standard "spider-fitter" lampshade. Fits best on lampshades that are 8"-16" wide and 10"-16" tall.
Top quality lighting found in better lighting showrooms. Durable quality shade.
EASY DIY INSTALLATION - Compatible with all Home Concept Swag lights (included) or any swag cord around 1/4" diameter (6-7mm diameter.) 15" arm fits lampshades and pendants up to 22" wide, and 8 lb. max.
PERFECT FOR APARTMENTS - Easy to move, plugs in, so no need for an electrician.
IMPRESS YOUR GUESTS: Every room needs a signature piece that visitors will notice. Light attracts the eye and this unique wall light will attract lots of attention. Perfect for apartments, dorm rooms, dens, rec-rooms, bedrooms, and anywhere you need a creative wall lighting solution.