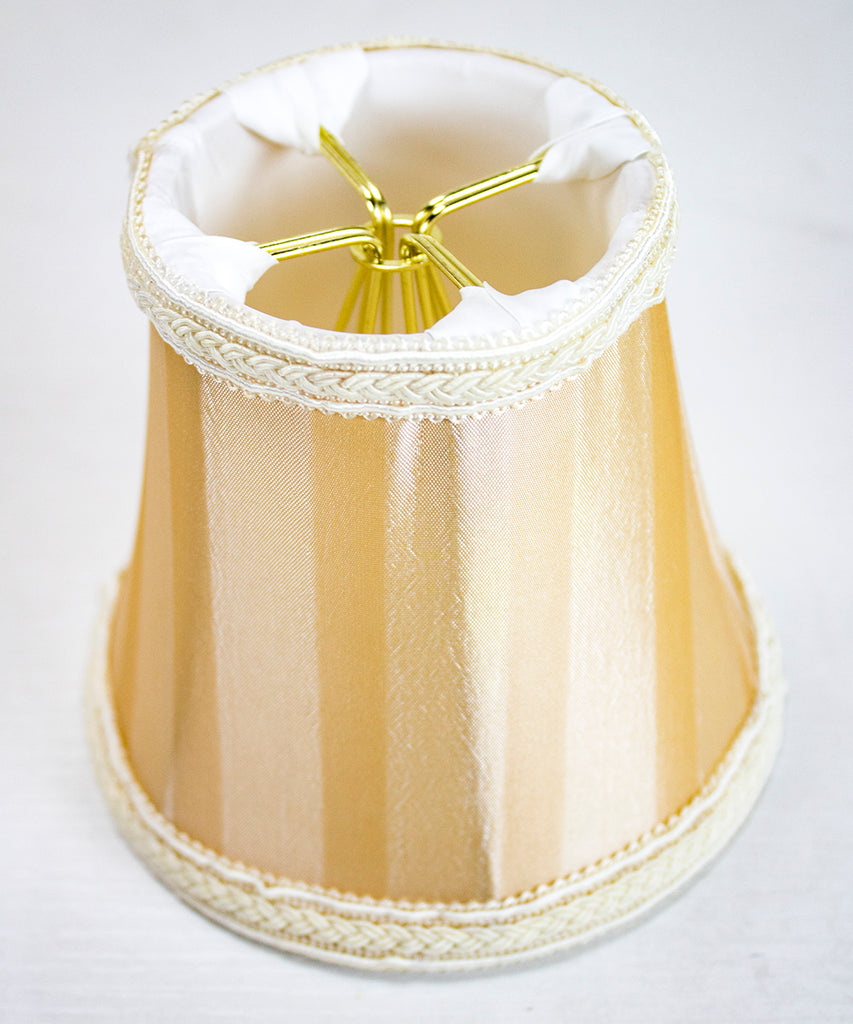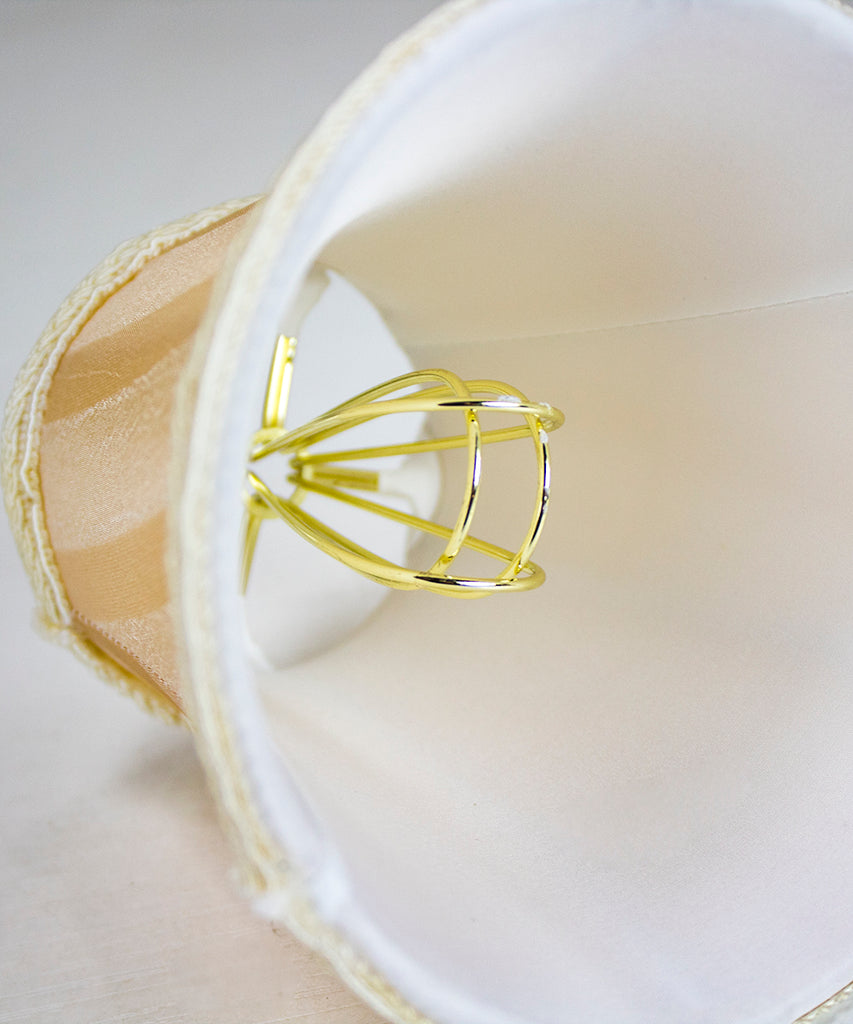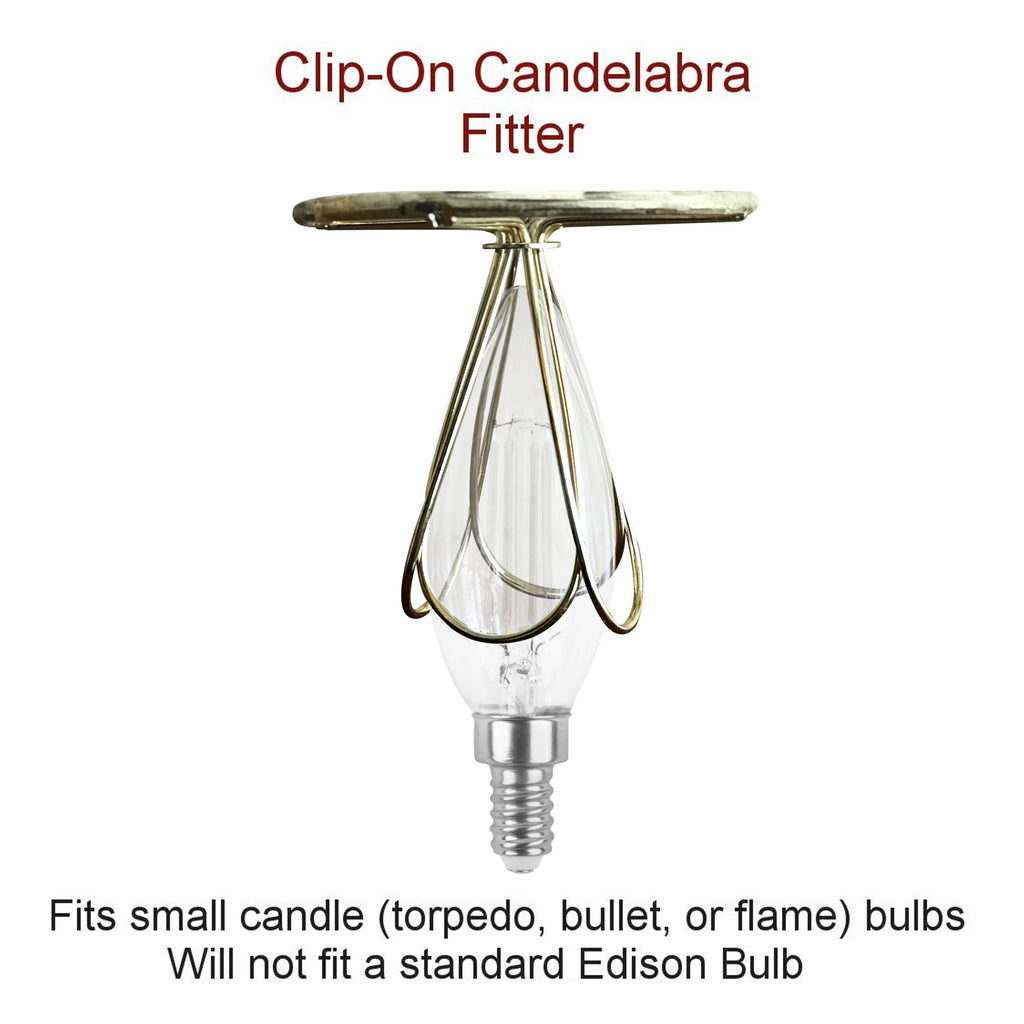 $ 20.99
$ 25.99
<5x4 Beige/EggShell Striped Stretch Clip-On Candlelabra Clip-On Lamp Shade
Clip on lamp shades are common, but attention to detail can be hit or miss. That's not the case with Home Concept shades, as they are designed and built with thought and precision. Take, for instance, the piping on this striped shade. It's immaculate, spectacular, or whatever descriptive words warrants such a beautiful garnishment. Then, of course, there's the wonderful - yet subtle - stripe pattern gracing the gentle bell sloped sides. 
Home Concept Signature Shades feature the finest premium shantung fabric. 
Durable Upholstery-Quality fabric means your new lampshade will last for decades. It wont get brittle from smoke or sunlight like less expensive fabrics.
Heavy brass and steel frames mean your shades can withstand abuse from kids and pets. It's a difference you can feel when you lift it.
Premium Beige and Egg Shell Striped Shantung Fabric
Casual Style Stretch Lampshade, Finial not Included
Deluxe lampshade, found in better lighting showrooms. Durable Hotel quality shade.
3" Top x 5" Bottom x 4" Slant Height