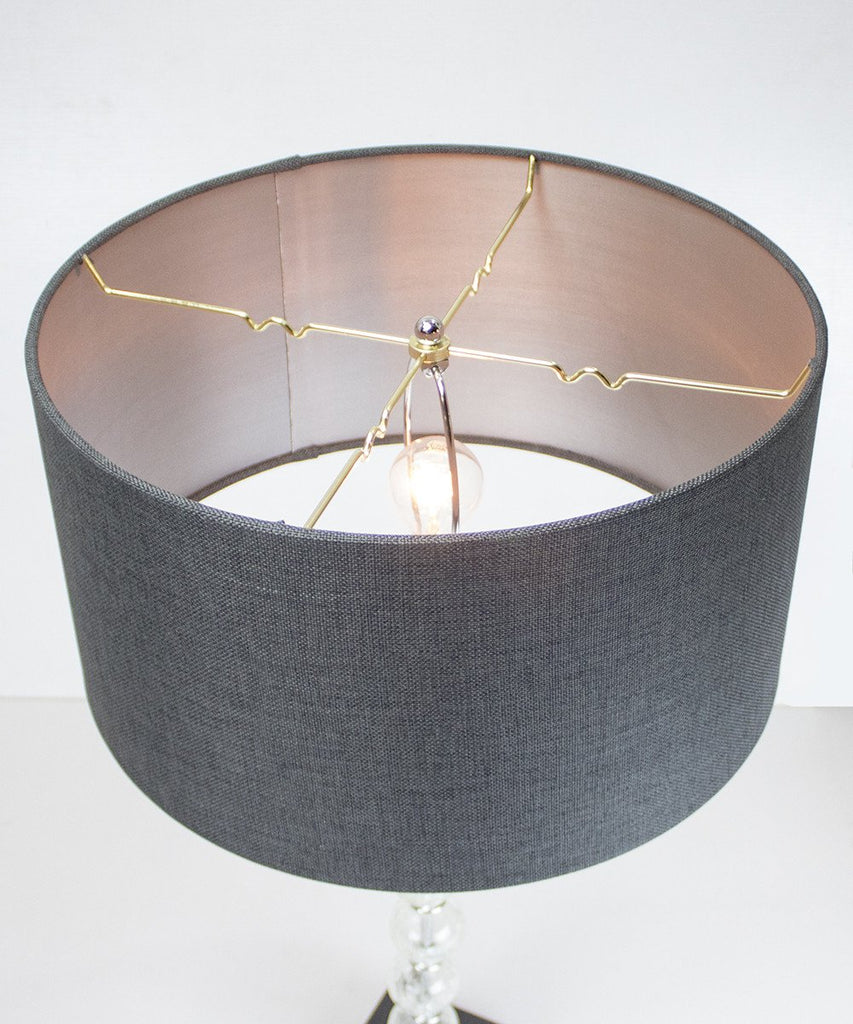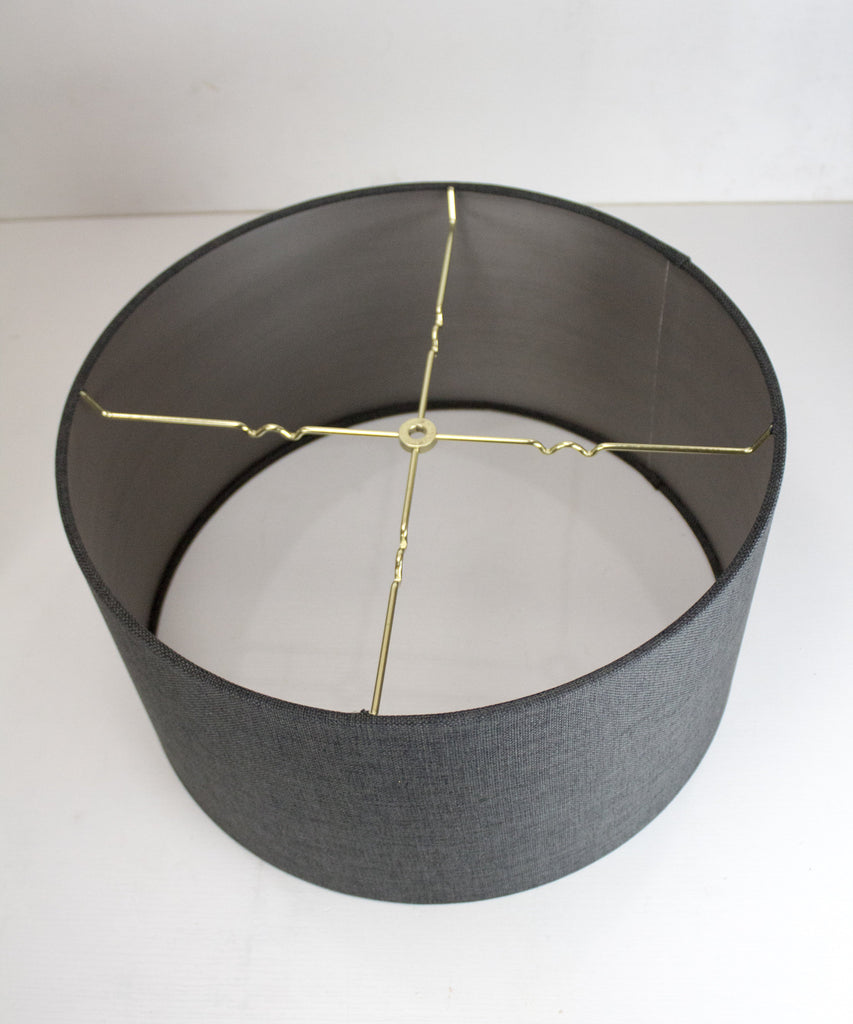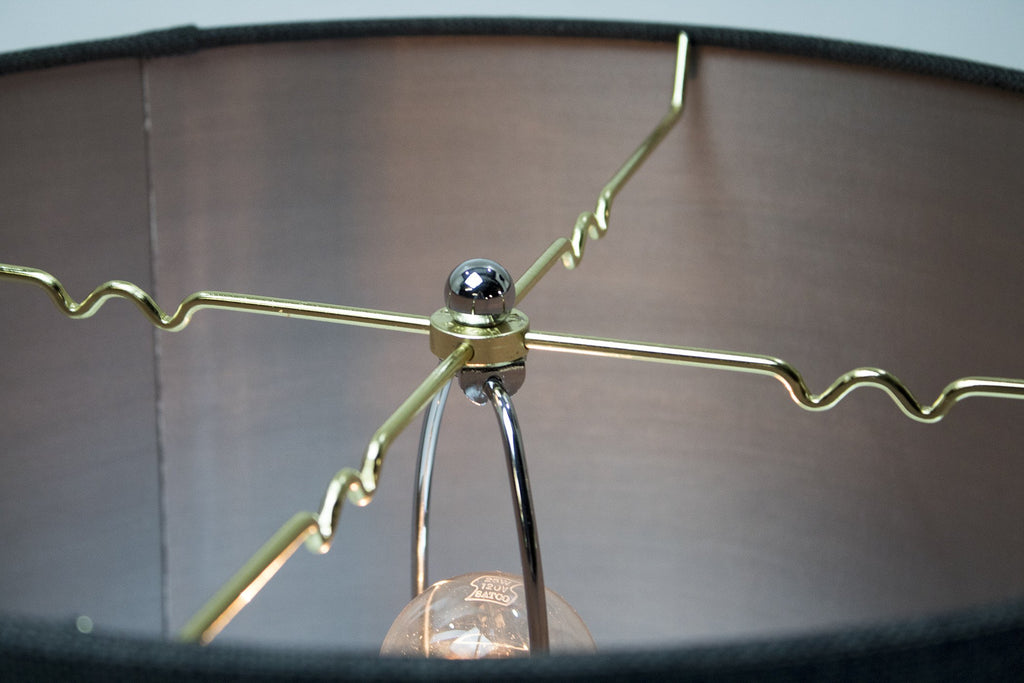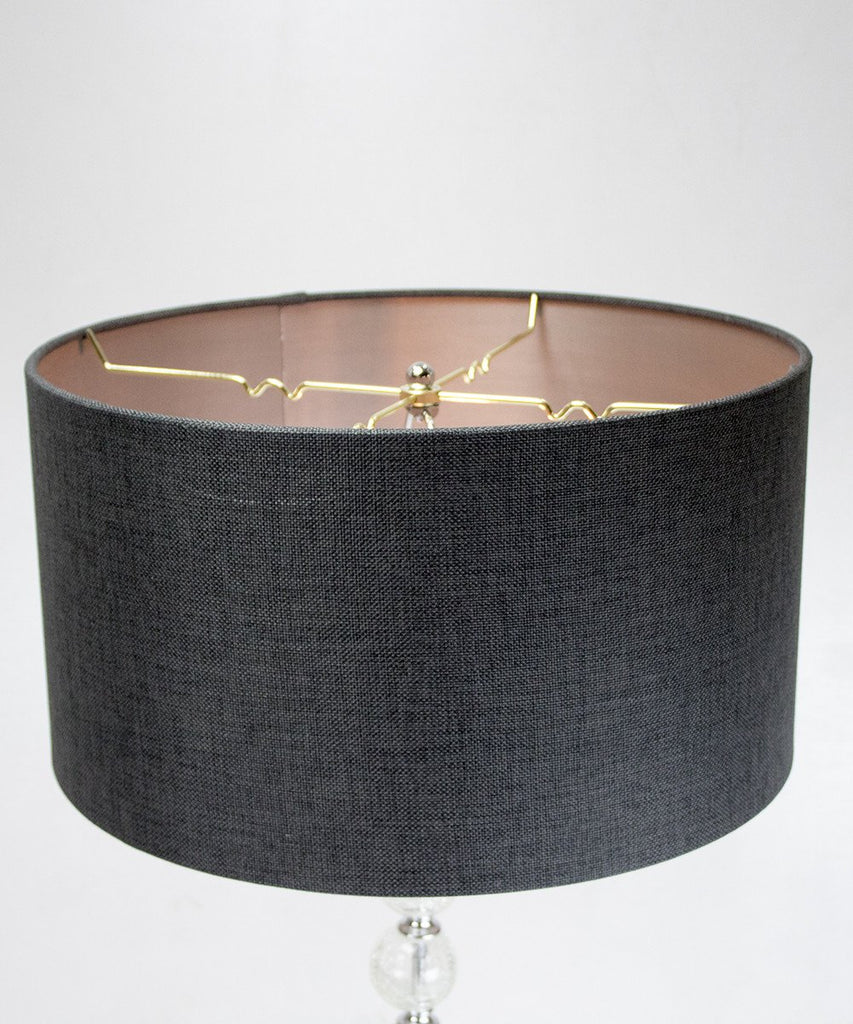 The Granite Grey Drum Lampshade from HomeConcept is iconic in shape, timeless in appeal, and sleek in overall design.
Home Concept Signature Shades feature the finest premium shantung fabric. This fabric is ideal for drum lamp shade shapes. 

Durable Upholstery-Quality fabric means your new grey drum lampshade will last for decades. It wont get brittle from smoke or sunlight like less expensive fabrics.
Heavy brass and steel frames means your shades can withstand abuse from kids and pets. It's a difference you can feel when you lift it.
Thick Designer Granite Grey Burlap for a warm casual, yet contemporary addition to your home
Brass Spider Fitter with 1/2" Drop
Shallow Granite Grey Linen Replacement Drum Lamp Shade
18" Top x 18" Bottom x 10" Slant Height
Great addition to your home decor to add appeal to any space