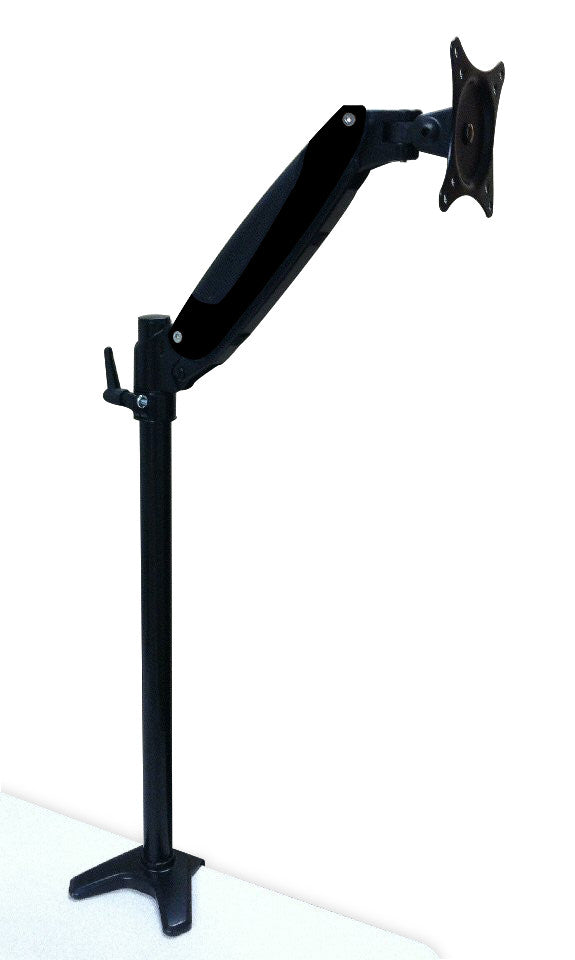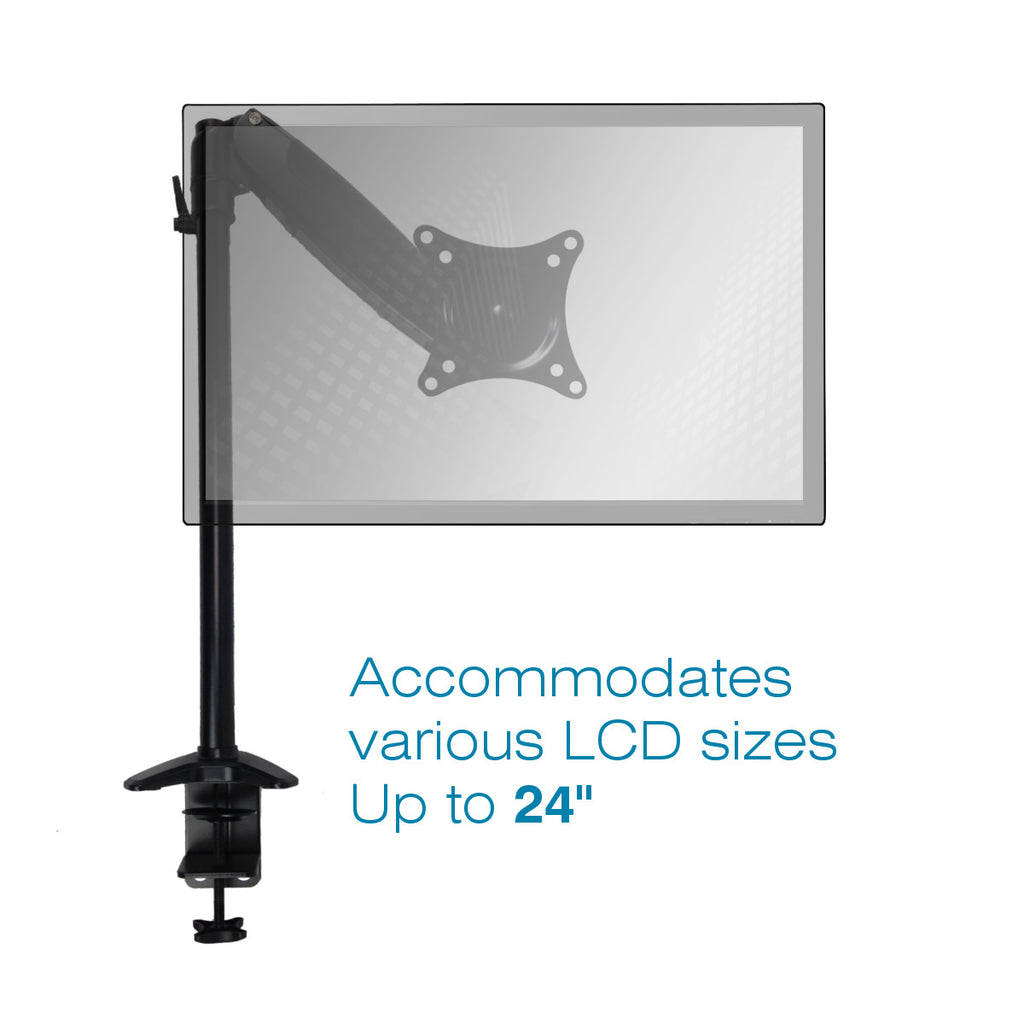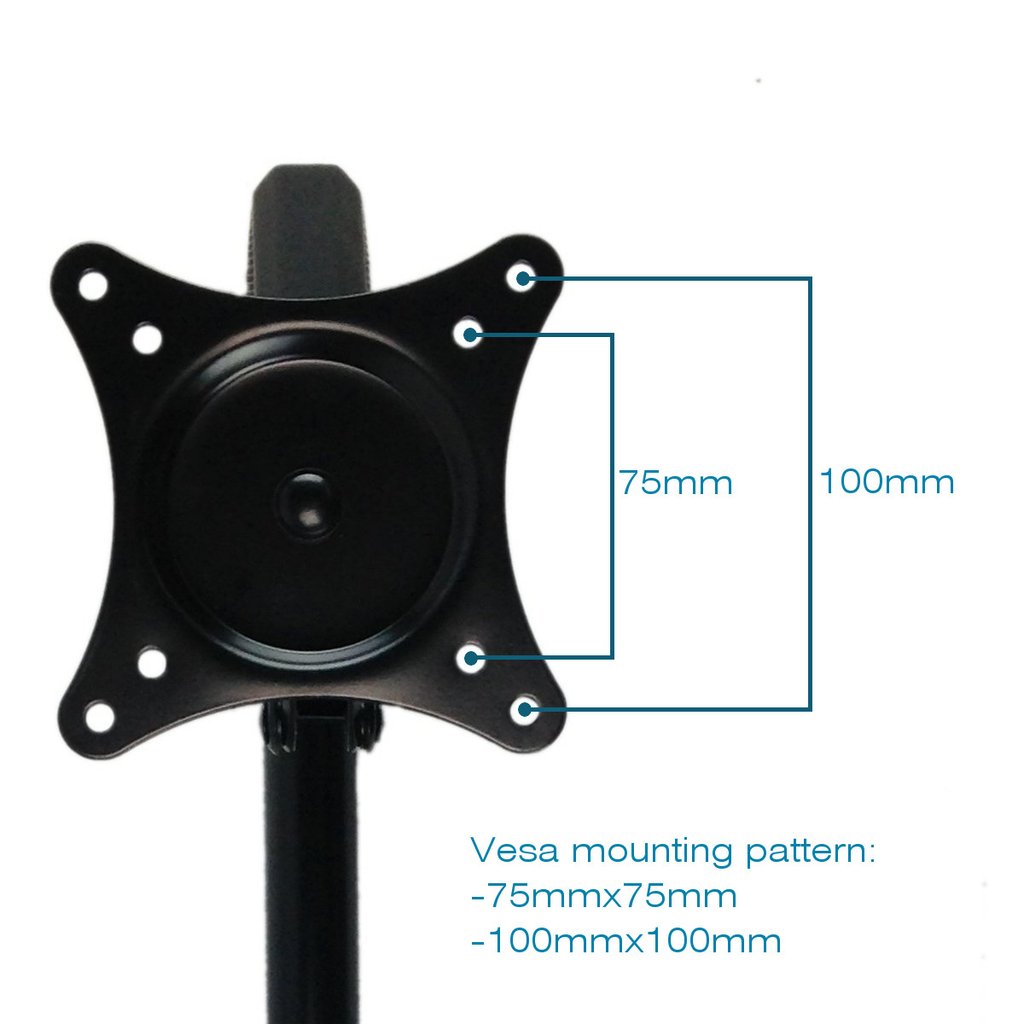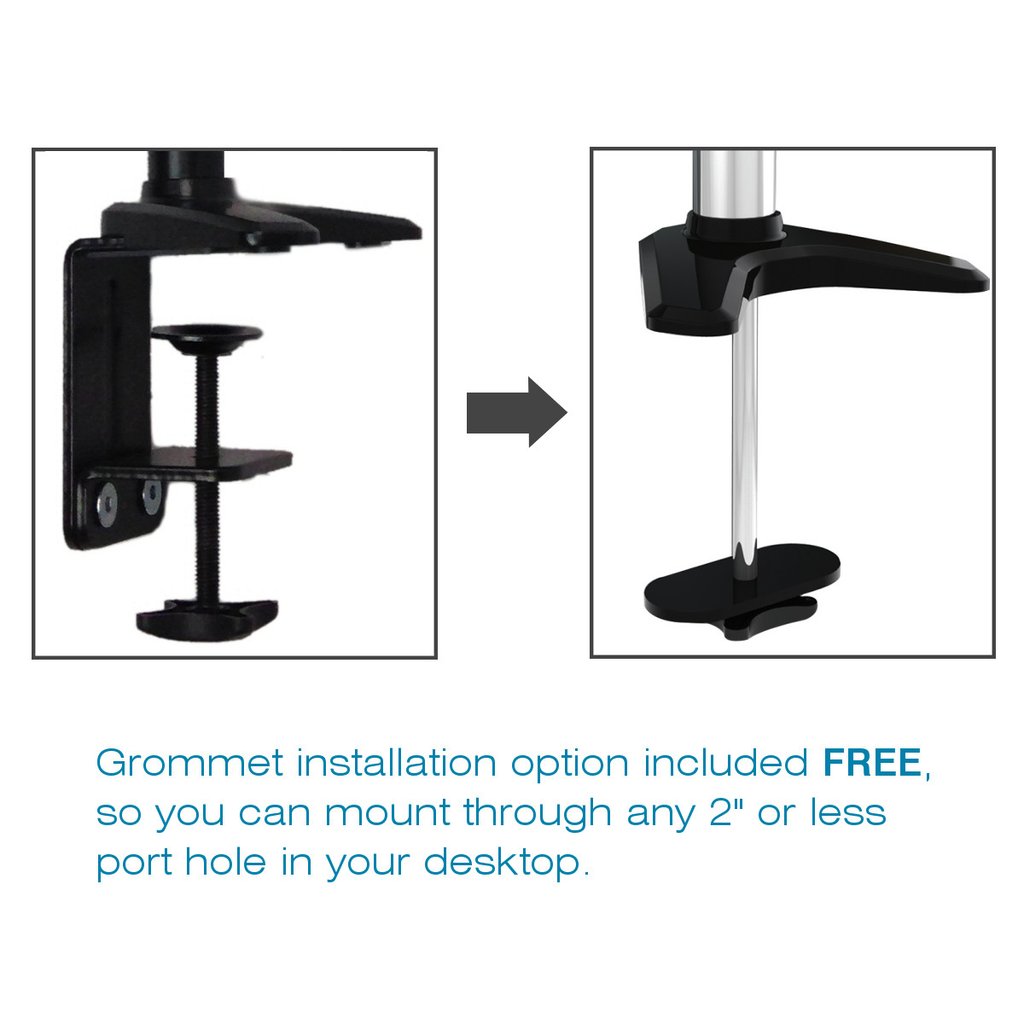 The World's Best Sit/Stand Monitor Arm
(ok, it may be the world's ONLY sit/stand monitor arm, but it is still great;-)
To optimize the sit/stand lifestyle, you need to quickly shift from sitting to standing. Don't let your monitor slow you down. And NEVER crane your neck to see your screen! The Sit-Stand Monitor Arm is the only device designed specifically for the sit-stand lifestyle. The Popup monitor arm is THE SOLUTION that puts you in charge, letting you adjust your monitor height from sitting to standing in seconds. You owe it to yourself to make a change and do something POSITIVE to improve your health this year.
Benefits to you
The Sit-Stand Monitor Arm changes the height of your monitor in seconds
Frees up desktop, which means more usable workspace and a cleaner desk
Fully adjustable arms so monitor will rotate 360 degrees, so you can position your monitor where YOU need it.
Better Ergonomics - Increase viewing comfort and help reduce eye, back and neck strain
Mount it on your desk OR on your wall. Both the desk mount AND wall mount hardware is included.
The Sit-Stand Monitor Arm was designed specifically for people that stand at work. You will maximize productivity and comfort The Sit Stand Monitor Arm is ergonomically designed to instantly position your monitor in the most comfortable position for sitting or standing.
Features of the Stand up Monitor holder
Monitor Stand Adjust the top of your monitor from 12- 39 above your desk (for a 12 high monitor)
Adaptable for all sit-stand users up to 6' 6" tall
Mounts on the edge of your desk (2" overhang needed for safe installation.  Desktop must be solid and sturdy.)
Low-profile base saves desk space.
Heavy Duty, yet light weight Aluminum Construction
Charcoal black finish
Cable management system organizes and routes cables out of your way.
Position the height and angle of your monitor for maximum comfort and productivity.
Friction system provides long-life adjustment while maintaining touch-screen stability.
Accommodates various LCD sizes Up to 24"
Weight Capacity: Holds monitors up to 19.1 lbs
Full range of motion allows you to position your monitor at exact height and distance from your eyes. You can even Tilt your monitor: +/-15 °
Fits ALL flat-panel monitors with standard VESA hole pattern: (100 x 100 mm & 75 x 75mm) (If you measure the holes on the back of your monitor, you will know they fit the VESA pattern if they are are 3.9" x 3.9" square or 2.95" x 2.95" square)
Complete your Stand Up Lifestyle with a Sit-Stand Monitor arm that will give your monitor flexibility and gives you productivity.
Vesa mounting pattern: 75mmx75mm and 100mmx100mm
Free Grommet Converter available upon request, so you can mount through any 2" or less port hole in your desktop.