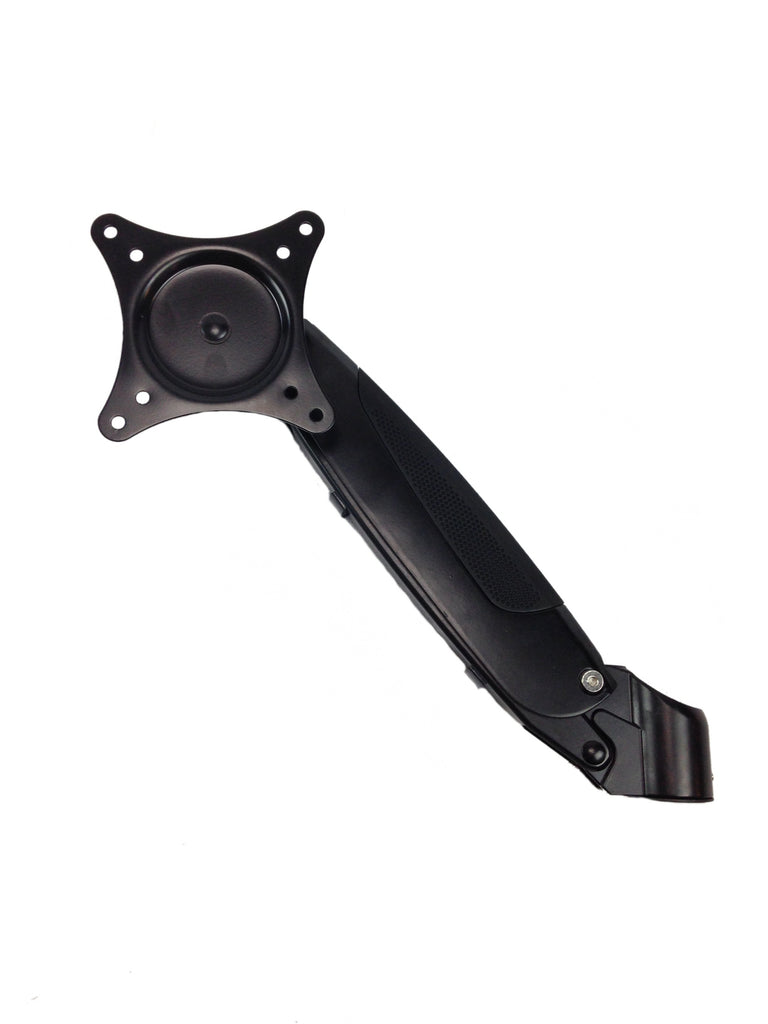 This is the Black Monitor Arm part ONLY. It does not include the rest of the monitor arm partsThe World's Best Sit/Stand Monitor Arm (just got better!)
The PopUp Series Monitor Arm is designed specifically to optimize the productivity of people that stand at work. Now it is sleeker, smoother, more precise and expandable! To optimize the sit/stand lifestyle, you want to quickly shift from sitting to standing and position your monitor precisely in the right ergonomic position. Don't settle for an arm without full range of motion and NEVER crane your neck to see your screen!
Ergonomically Correct
 The PopUp monitor arm provides a full range of motion and precise positioning to ensure proper ergonomics to maximize comfort and minimize eye, neck and back strain. Imagine how your productivity will skyrocket when you can instantly adjust your monitor to the most comfortable position for sitting or standing. With a touch of your finger, you can move your monitor up or down a full 14" to switch from sitting to standing. A full 360 motion lets you switch from landscape to portrait orientation. 90 Tilt means you can point your monitor at the ceiling or floor, and 180 Swivel means you will always face your monitor head-on, even with 2 screens. You can adjust the top of your monitor from 12" up to 39" above your desk (for a 12" high monitor), so even if you are 6' 4" you can stand and view your screen comfortably.
For even more range of motion, you can add an extension arm #
MA03BK
for more horizontal flexibility.
Dimensions: 11" x 3" x 4"
Provide a full range of motion to your monitor to ensure the optimum viewing angle
Monitor mount supports 75 x 75 or 100 x 100 VESA mount configuration (screws and spacers included)
Rotate, pivot, tilt, or transfer from sitting to standing with ease
Tension adjust screw allows you to set the perfect amount of spring for your monitor (maximum monitor weight of 17lbs)
Look for prepackaged kits containing everything you need to get started